Reaper New Project Name Prompt
When creating a new project in Reaper we might want a prompt to give the project a name.
Why?
Well for one backups. If we set auto backups in preferences we can make sure we never lose any work.
Reason two? It's just safer to do so. It just is. It's tidier and if you forget to save a prject you will at least have a copy, see first reason.
---
Go to Options on the menu bar
At the bottom of the drop down menu select Preferences.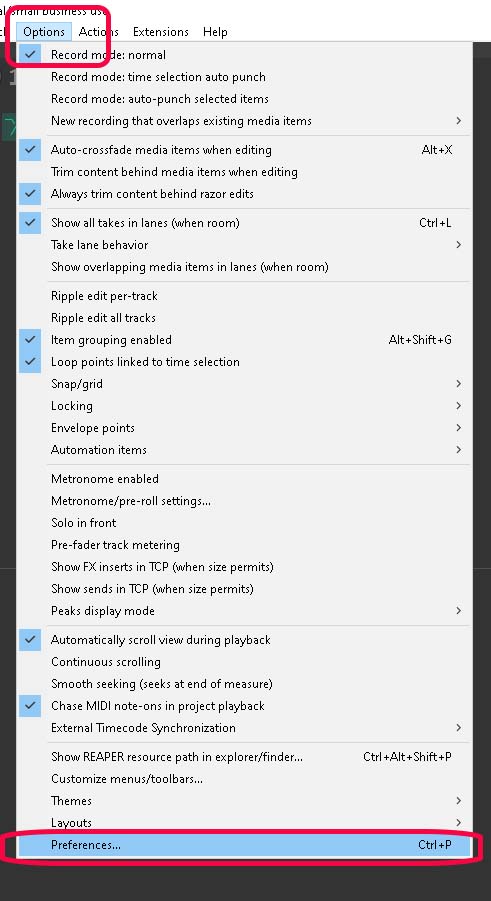 In Preferences:
In the left panel below Paths you will find Project – select this option.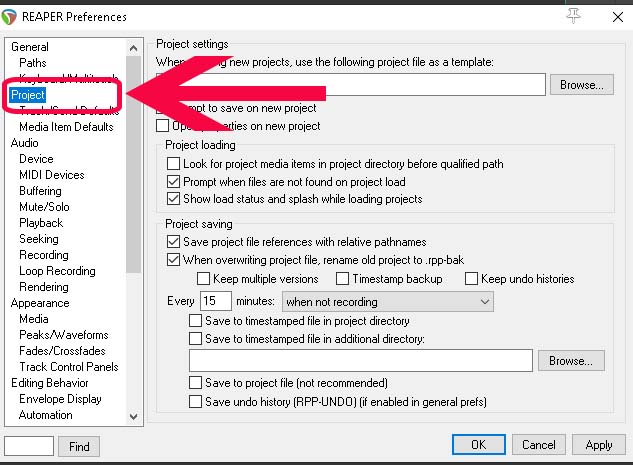 In Preferences: Project
If you are reading this then you're window should look like this with the highlighted option disabled:
Prompt to save on new project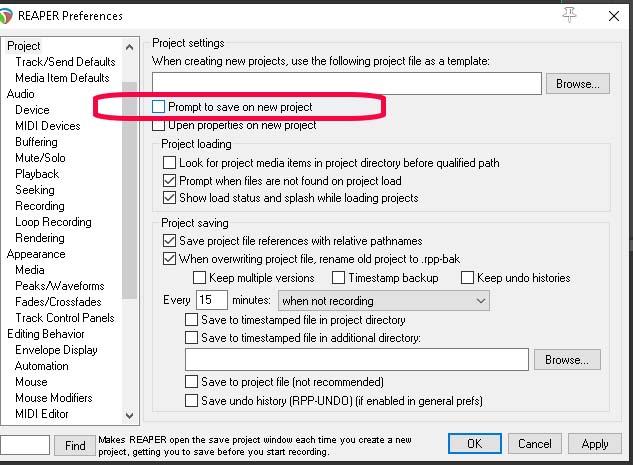 In Preferences: Prompt new name to save on new project
Put a tick in the box next to Prompt to save on new project.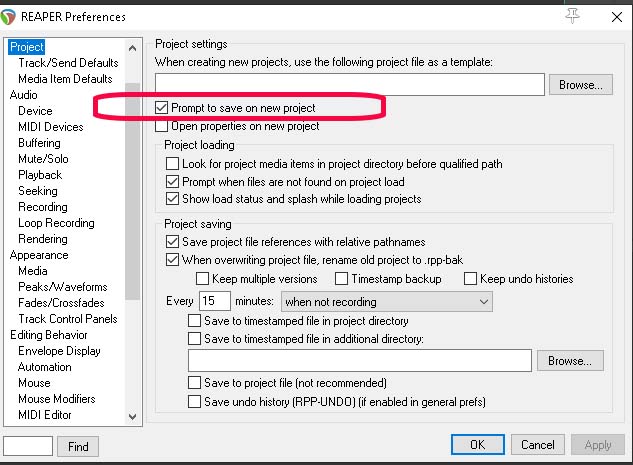 Click apply and ok and the next time you create a new project you should get a prompt to save with a new name.
I know this probably doesn't appeal to everyone and it slows the process up when starting a creative endeavour but I have so many untidy projects and lost ideas because I didn't have names in place.