Free to Download Reverb Plugins.
Reverb Effects are a valuable part of any Musician's music making process. These plugins are some of the best Free Reverb VST Plugins that you must have. Remember to please support these developers in any way you can if you get a lot of use out of any of these plugins.
---
Dragonfly Reverb:
Dragonfly is a bundle of free vst audio effect plugins (LV2 and VST) for Linux, MacOS, and Windows. There are 4 plugins collected together in one download as .dll files.
Free Download available here
To install you will need to download and then install using the this article on how to install a .dll plugin file
Dragonfly free plate reverb vst plugin
Dragonfly free room reverb vst plugin

Dargonfly's Early reflections. Free plate reverb vst plugin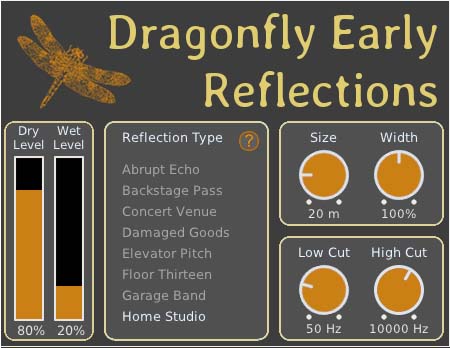 Dragonfly Hall Reverb Effect.
---
MConvolutionEZ
An easy-to-use highly optimized convolution reverb.
MConvolutionEZ is an easy-to-use highly optimized convolution reverb. Comes with lots of impulse responses for rooms, halls, plates, guitar cabinets, effects…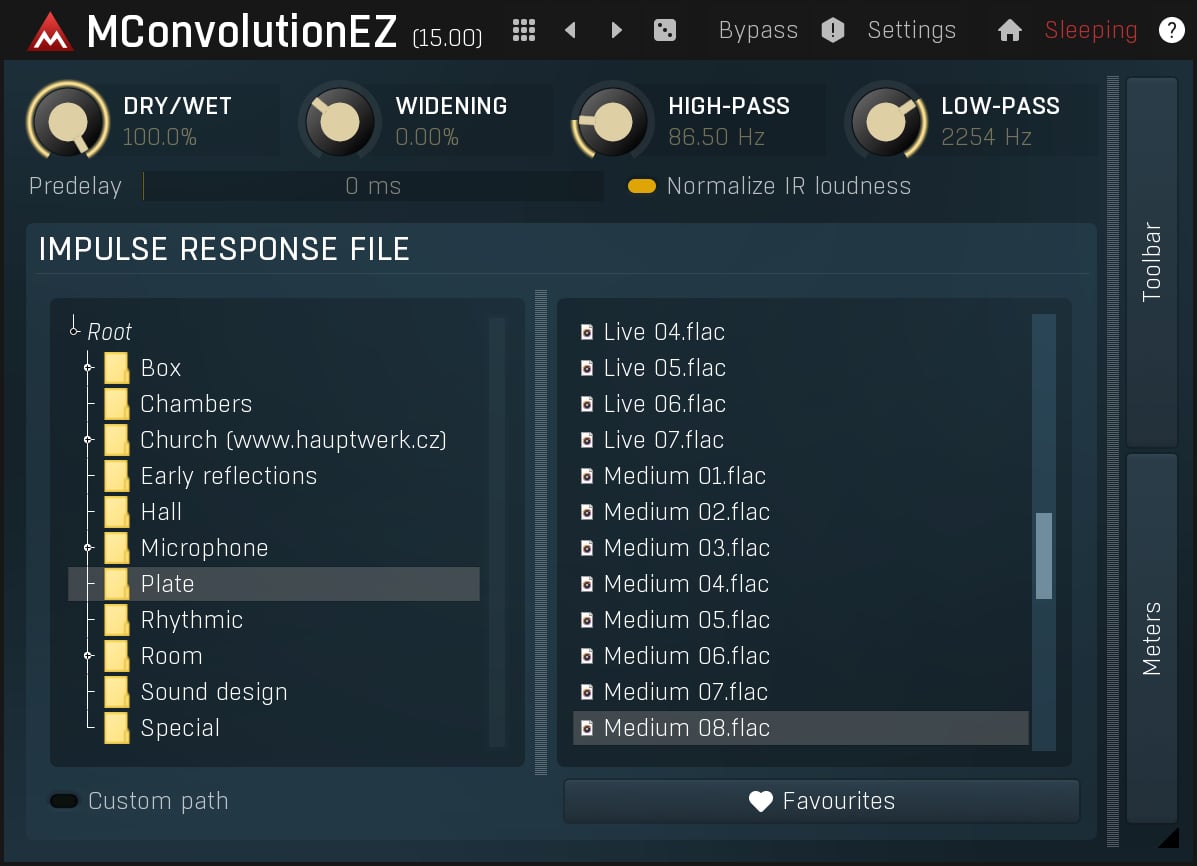 ---
Tal Reverb 4
TAL-Reverb-4 is a high quality plate reverb with a vintage 80's character.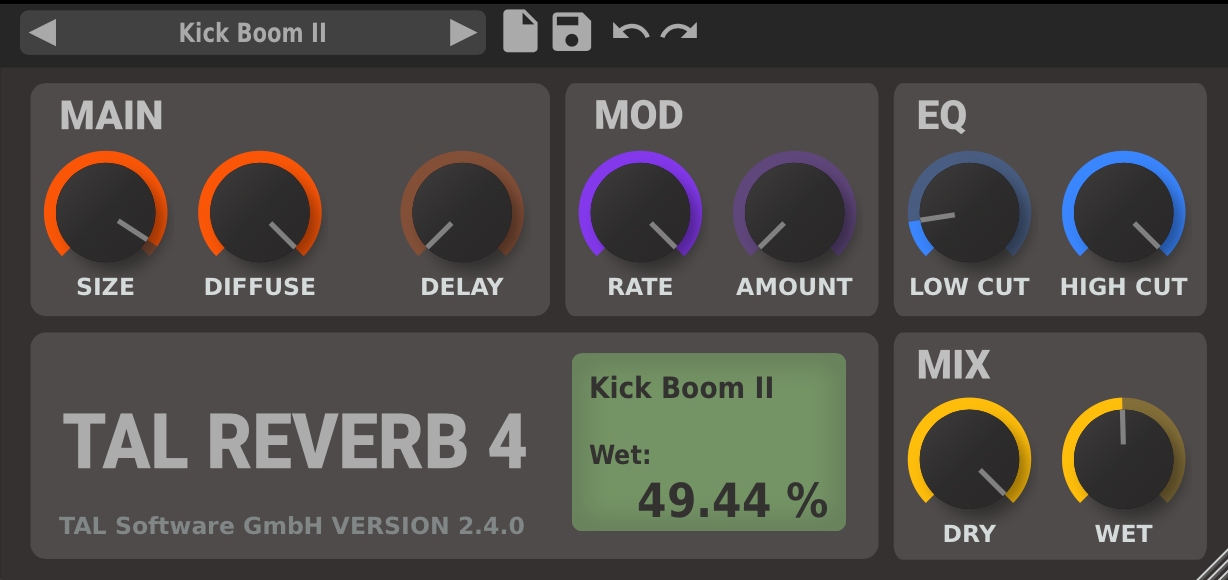 Modulated vintage reverb sound.
Very diffuse sound.
Fast build up time, also with long reverb sounds.
Works on almost every audio material.
Easy to use.
Only stereo channels supported.
Gett this free Reverb VST Plugins below.
Download TAL Reverb 4 free here
---
Valhalla Supermassive
ValhallaSupermassive has been designed from the ground up for MASSIVE delays and reverbs.  Blow your mind and your music to new levels of consciousness and experience.  Get ready for luscious clouds of reverb, otherworldly delays, swelling waves of feedback unlike any you've heard before. Brilliant free Reverb VST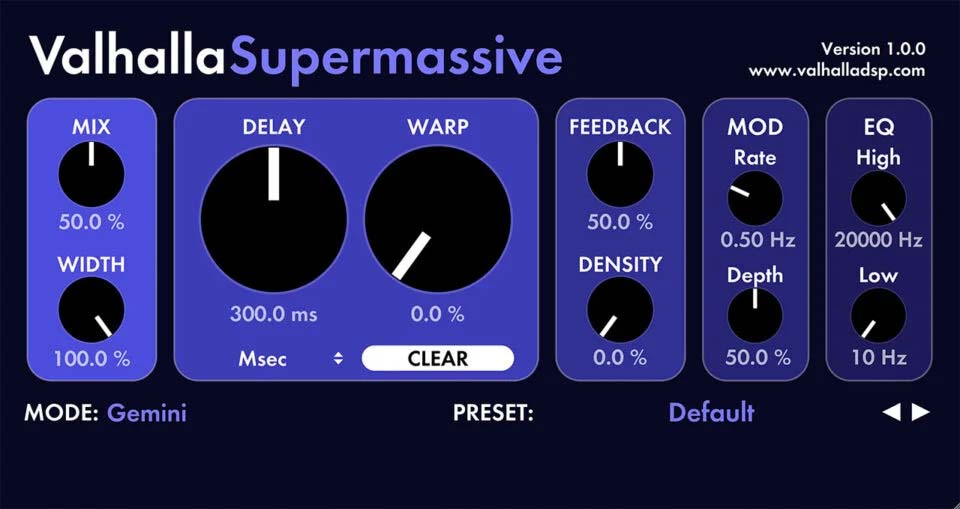 Get it for free – download it here
---
Voxengo OldskoolVerb
Room reverb
Plate reverb
Voice streaming reverb plugin
OldSkoolVerb is a freeware algorithmic reverberation AAX, AudioUnit, and VST plugin for professional streaming, sound and music production applications.  This plugin implements a kind of "classic" stereo reverb algorithm which is technically simple yet optimal.  It also produces a very clear spatial image that blends well with the mix.



OldSkoolVerb offers you a comprehensive set of parameters permitting you to achieve various reverbs ranging from plate reverb to room reverb to hall reverb sound.  OldSkoolVerb is best suited for non-percussive and soft-attack sounds like vocals, piano and pad sounds.
Get this free Reverb VST at the link below.
Download Voxengo OldSkoolVerb
---
Reaper's built in free vst Plugins include:
Reaverb which is convolution reverb that uses impulse files.
This plugin can work really well if you set it up correctly and can also be used as a guitar cab impulse loader as well.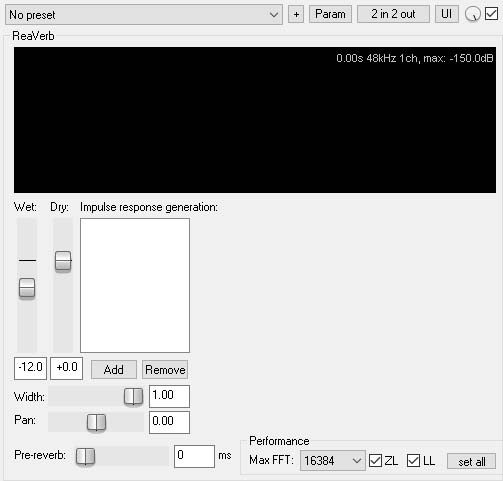 ReaVerbate is a simple plugin than can do some basic reverbs based on algorithms but is very useful as well.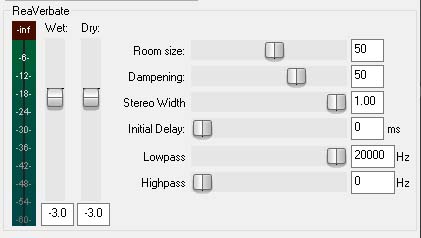 An addon under Reapack
Sai'ke Satan Reverb
SatanVerb
Satan verb is a reverberation unit mostly meant for very diffuse and gated style reverberation. It can either be used without an envelope, to generate large ambient spaces, or be modulated by an envelope based on the input sound to give a sound more body while not adding too much noise to the dead time.
Features
– FFT based reverberation algorithm.
– Optional downward spectral smearing for creepy effects.
– Optional spectrally shifted copy can be mixed in.
– Steep IIR LPF/HPF filters for the verb.
– Optional delay compensation.
– Envelopes based on the input envelope.
– Input non-linearity (dist), spectrum non-linearity (ceiling).
– Latency compensated Dry/Wet controls.



Download Link to add to your Reapack repositories
Link to Forum thread fo Sai'ke's reaper plugins.