Sharing a Reaper Project:
You will need three things to start.
Winrar – Download here click blue button to download.
Somewhere memorable to save – ie Desktop – we need to locate this file so that we can email it.
If you have VST instruments you that the other person doesn't have you will need to freeze your tracks.
---
Freeze Tracks
---
Consolidate and save
File -> Save project as – this will create a new save file which is what we need. make sure you save it to your memorable place on you computer.
Follow the steps as below – locate your save area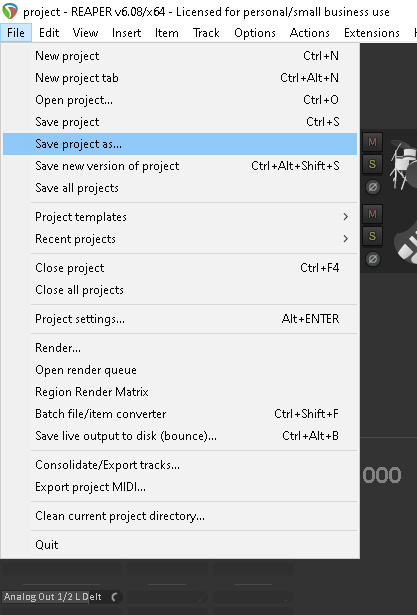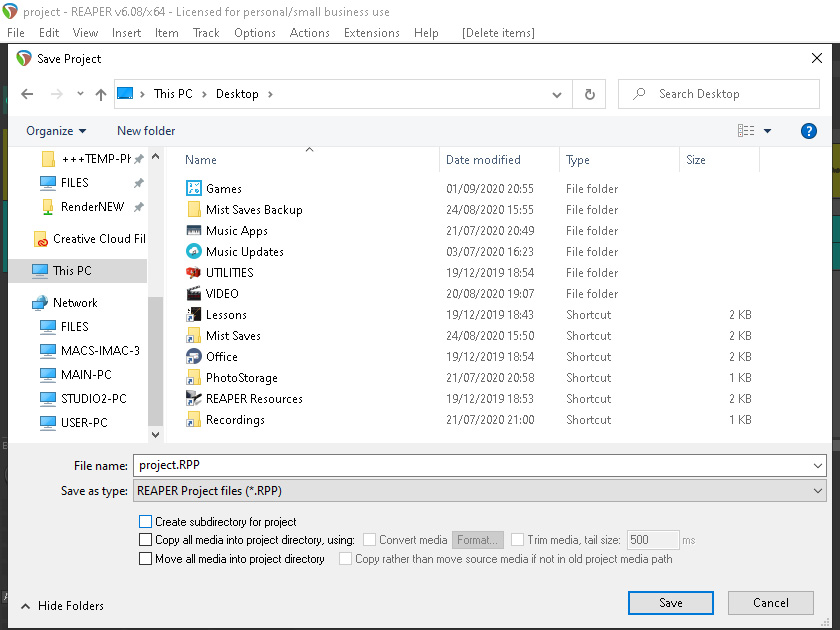 Tick the buttons – Create subdirectory for project
Copy all media into project directory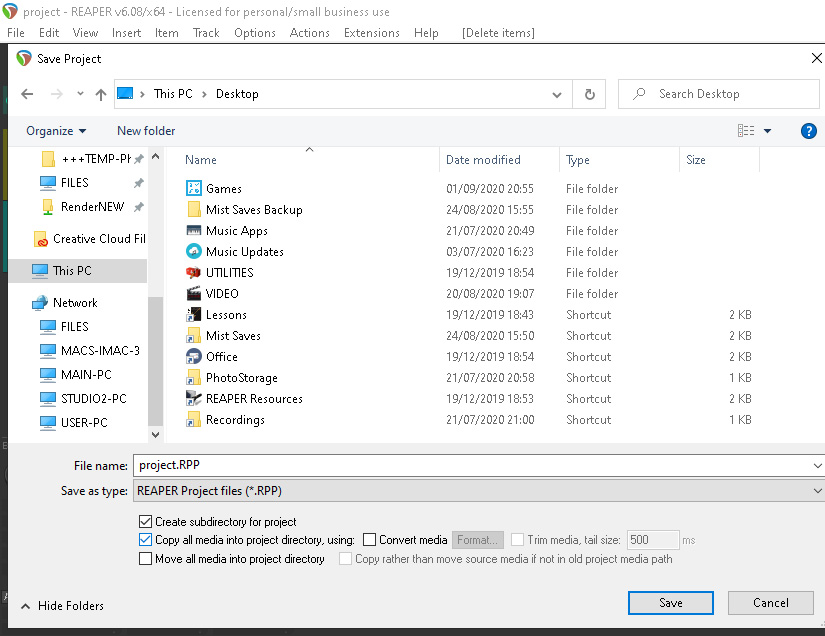 Rename your project like below.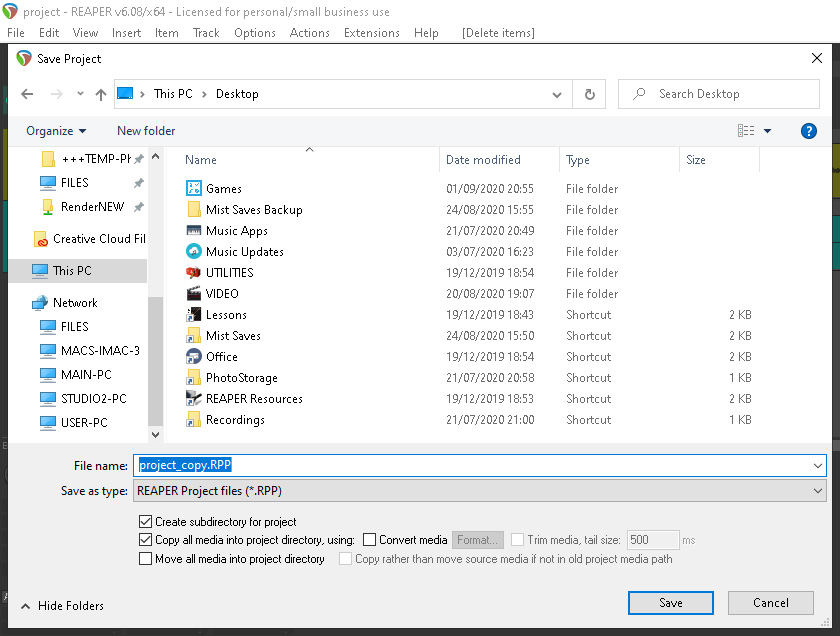 ---
Create and send archive:
Locate your saved project folder
Right Click and look for Add to "

your_project

.rar"  – '

your_project

' being the title of your song/project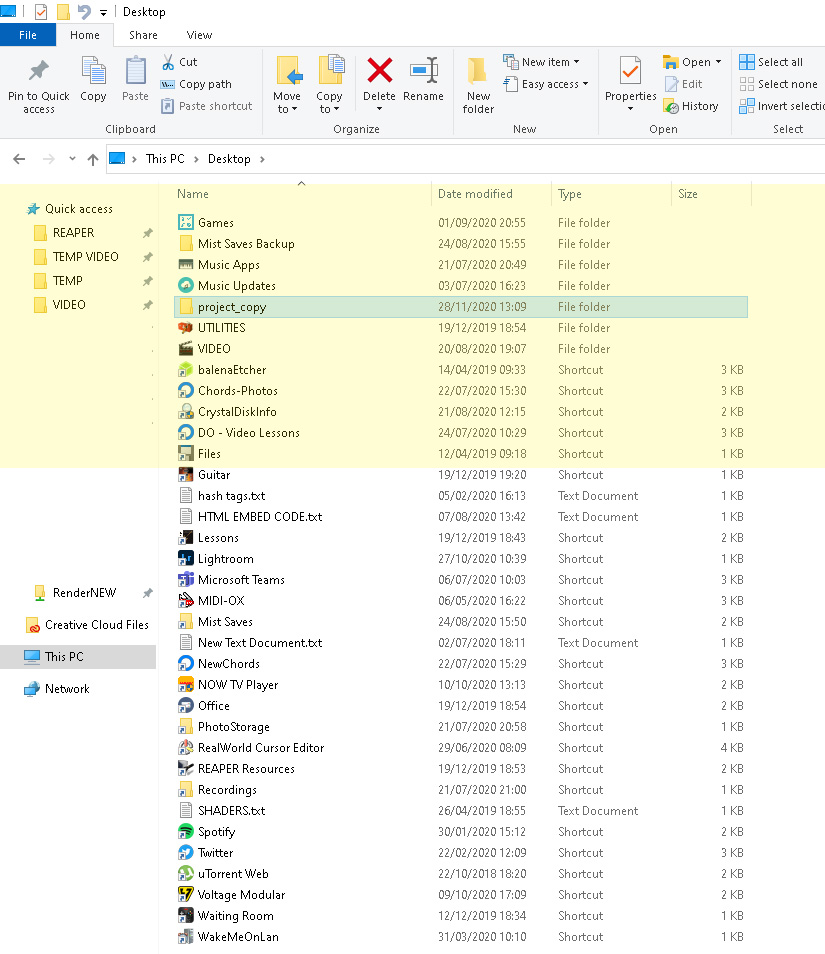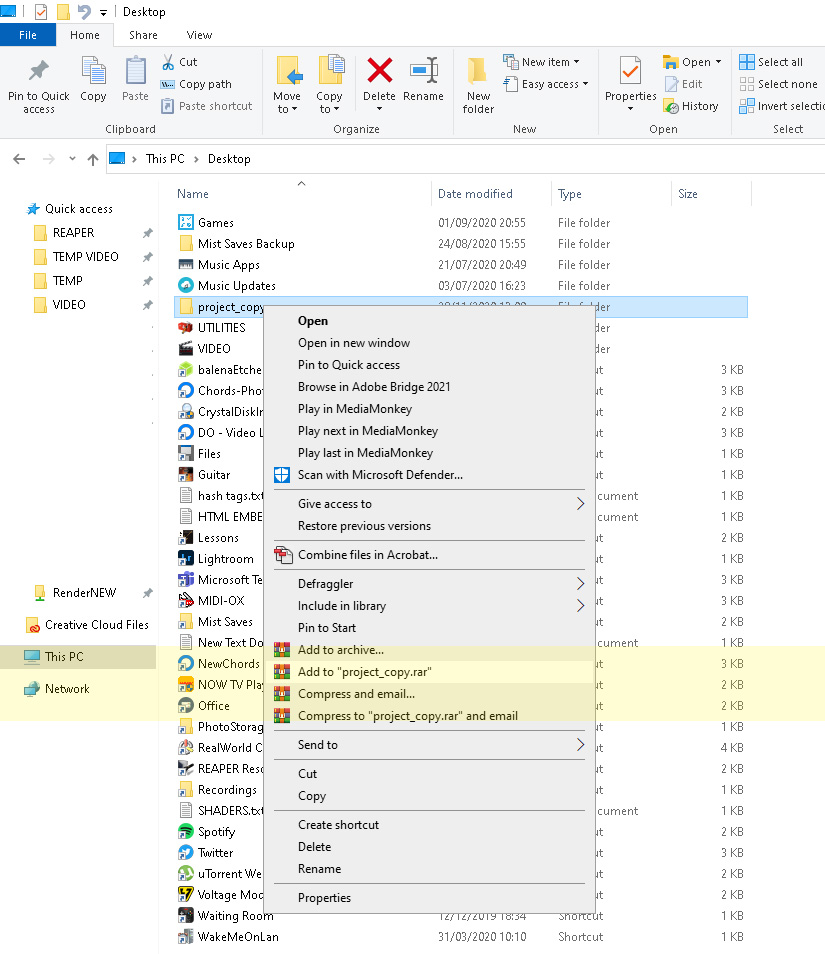 Locate your archived project – if you click 'Date modified' it should move it to the top – if not click 'Date modified' again.
You can now email this to wherever it needs to go.