In Reaper insert a new track or VST instrument.
MENU – Track – Insert virtual instrument on new track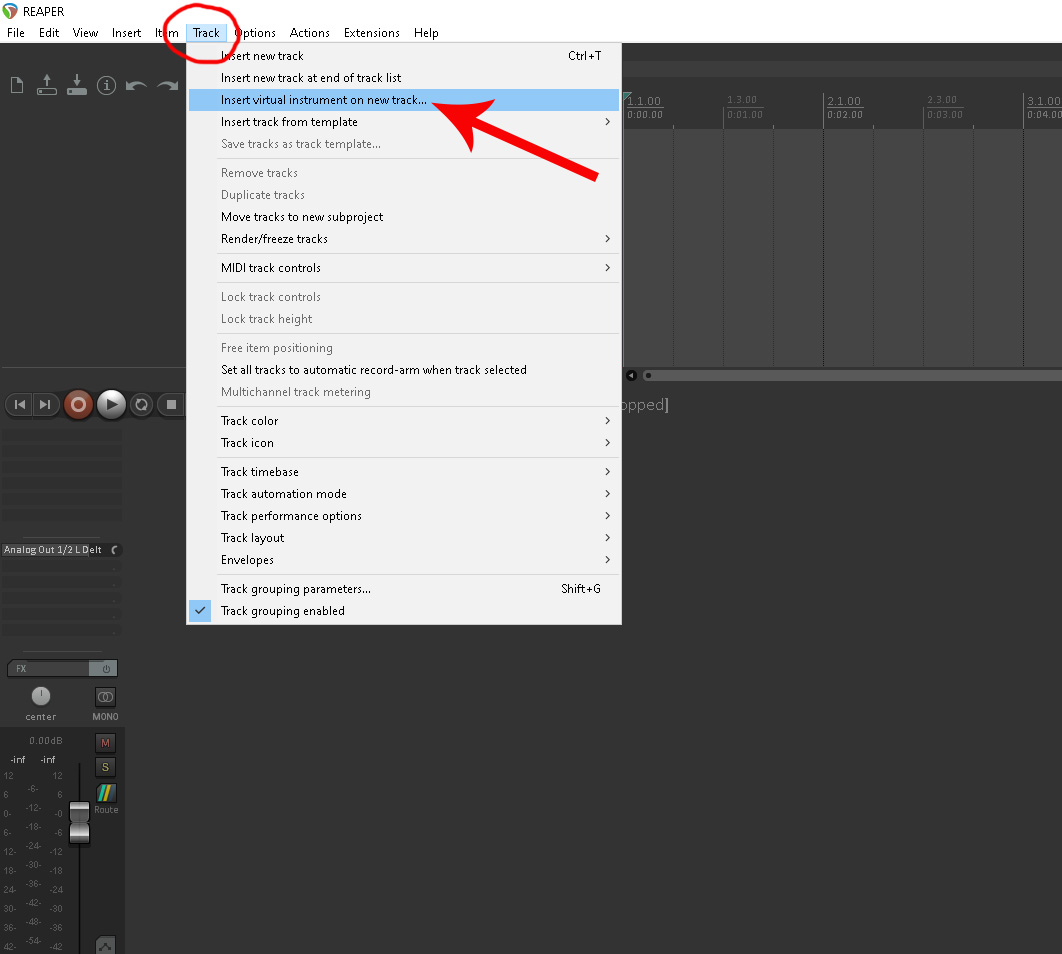 Or in the space above the mixer and top the left of the track lane – Right Click your mouse and choose Insert virtual instrument on new track.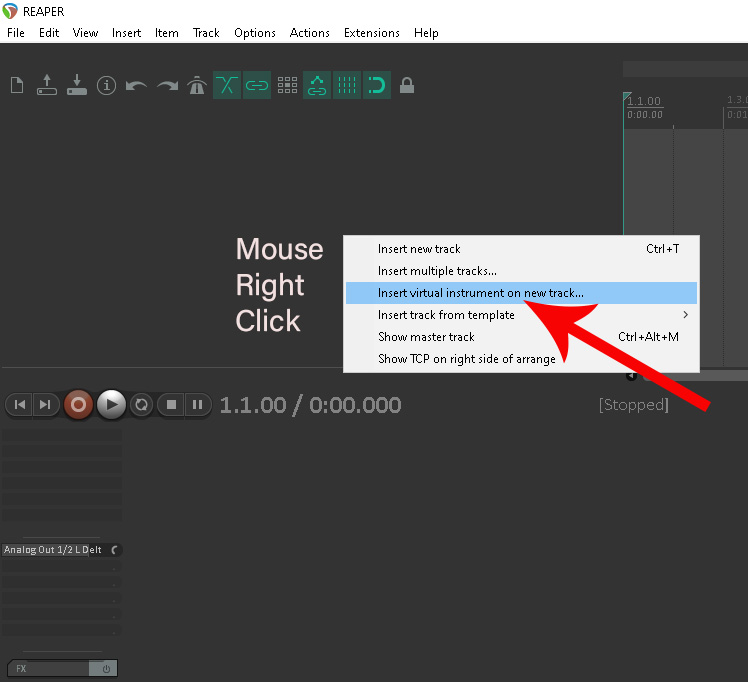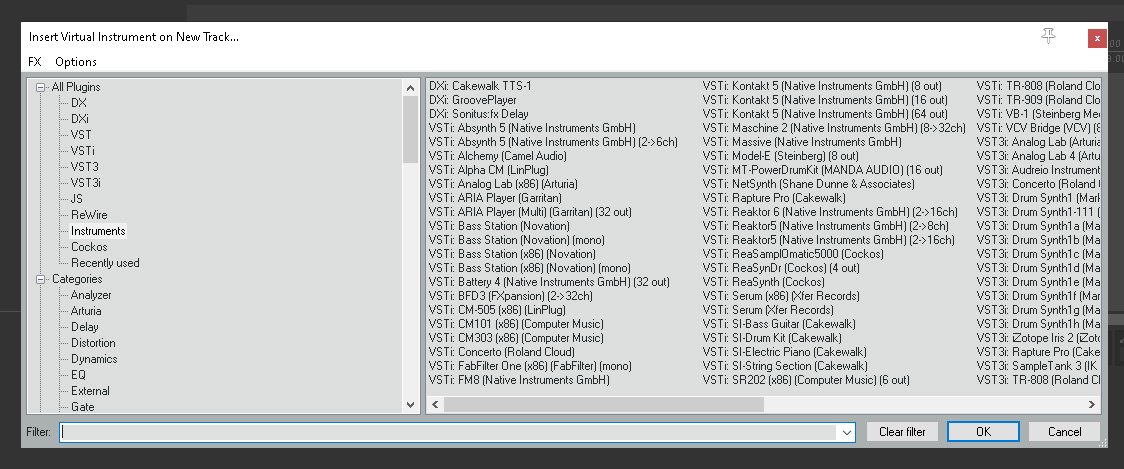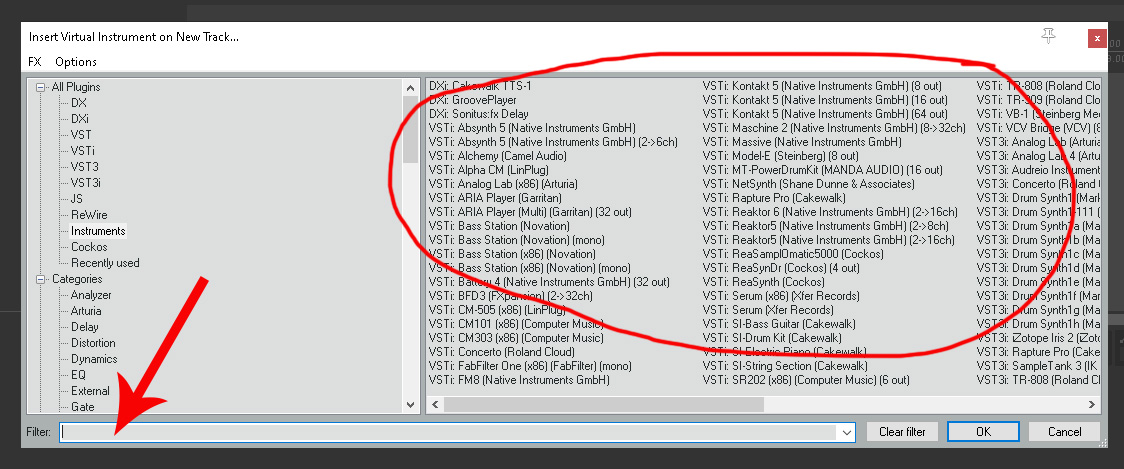 All our available instruments are listed in the box circled – for speed we are going to use the Filter box to search for our instrument.
In the filter box type 'mt' this narrows down our search to own new plugin shown in the left hand box.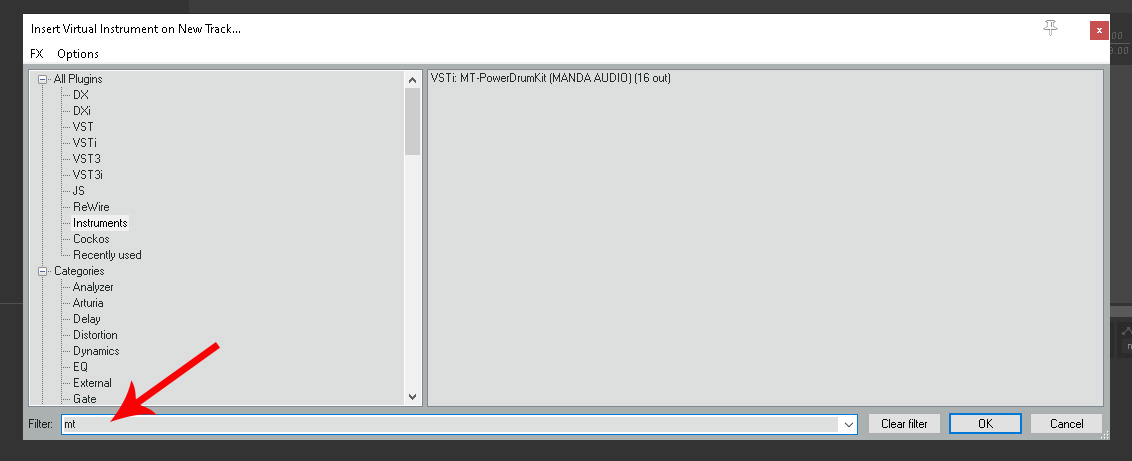 This shows that our installation worked. If you install any other plugins then start typing the name of the plugin until it shows up. If it doesn't you will have to retrace your steps.