Free VST Synth Plugins
Below are a selection of some of the best Free VST Synth Plugins available to download and use in your DAW projects.
Surge XT
A sound designer's dream.
Phenomenal and easy to use digital synth.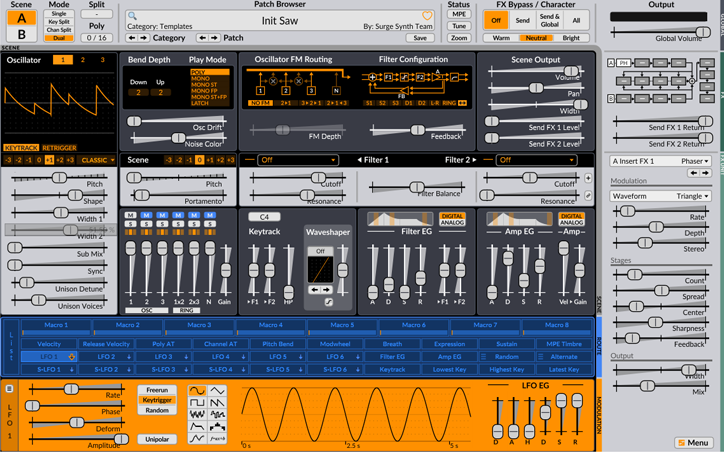 Featuring many synthesis techniques, a great selection of filters, a flexible modulation engine, a smorgasbord of effects, and modern features like MPE and microtuning.
Tal NoiseMaker:
TAL-NoiseMaker is a virtual analog synthesizer with a great sound and low CPU usage.
Brilliant entry level synth to get started.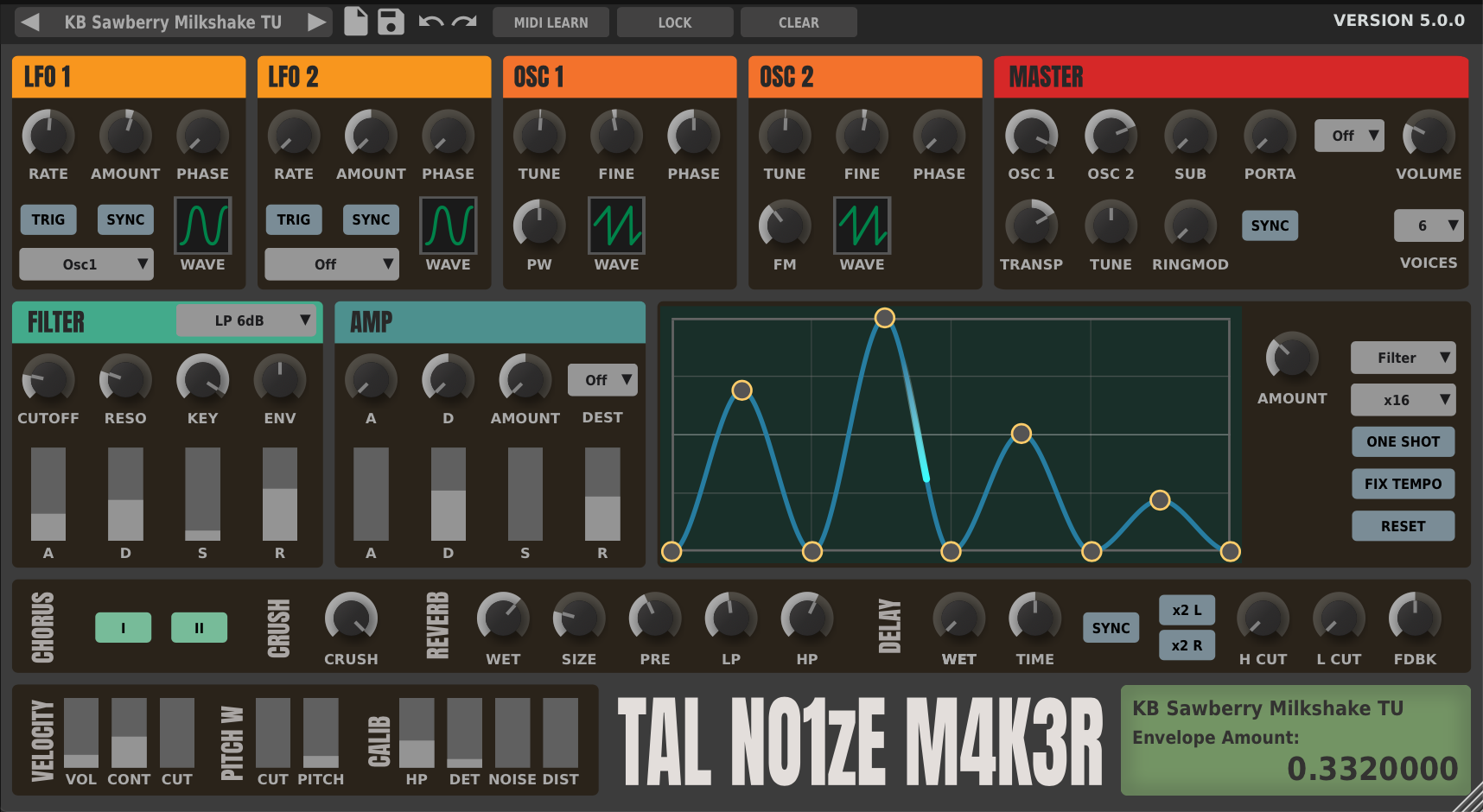 TyrellN6:
TyrellN6 is a compact, sporty synth. Based on concepts and ideas for a hardware synth: a few modules, novel features, analogue sound and low-cost. TyrellN6 is the software version manifestation of these ideas.
Available as a free download exclusively from the German online magazine Amazona. It is only available via Amazona.de, not from u-he.com or our resellers.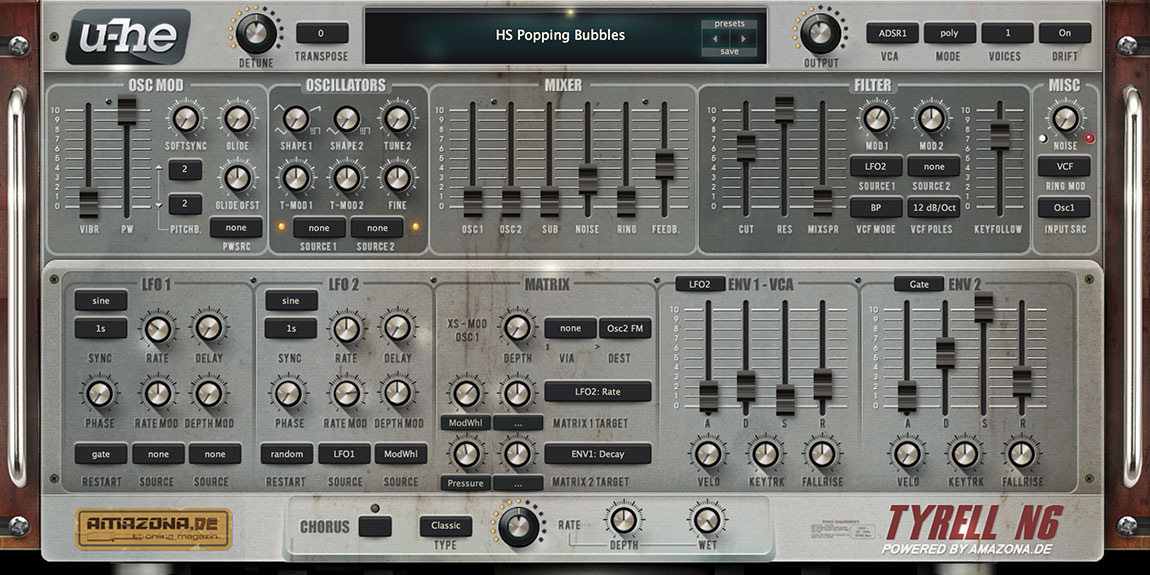 ---
TAL – Bassline – Free VST Synth Plugins
TAL-BassLine is a virtual analog bass synthesizer especially made for bass, acid sounds and effects. It's based on a robust core and has the usual controls of analogue hardware synthesizers.
A unique -18dB low pass filter with a lot of asymmetric and random components introduce a warm and analogue sound. Very fast, non linear envelopes are also a part of this synth.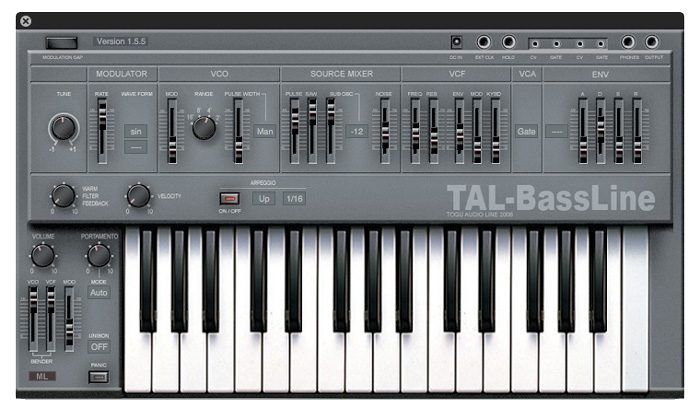 ---
TAL-Elek7ro
TAL-Elek7ro is a virtual analog synth with some special features like oscillator hardsync and frequncy modulation. Including improved alias free oscillators, new developed fast envelopes and lfo's with a wide range from 0.1Hz up to 400 Hz. A free routable envelope with attack and decay is available too. This synth is useful for a wide range of sounds from percusion to deep bass sounds.
---
Crystal
Crystal is a semi-modular software synthesizer featuring both subtractive synthesis and frequency modulation (FM) synthesis. It offers abundant modulation control with over 90 parameters which may be modulated, multi-stage envelopes with graphical editors, extensive tempo sync of envelopes/lforates/delay times, built-in effects for chorus/flanging/comb filtering/echoes, and a band splitter for effects processing by frequency band. Not only that, Crystal has wave sequencing, granular synthesis, program morphing, MIDI learn, and imports soundfonts. The musical applications for Crystal are literally boundless.
Crystal is a plugin, which means it runs within a host, such as Cubase, Orion, Logic, Fruity Loops, etc.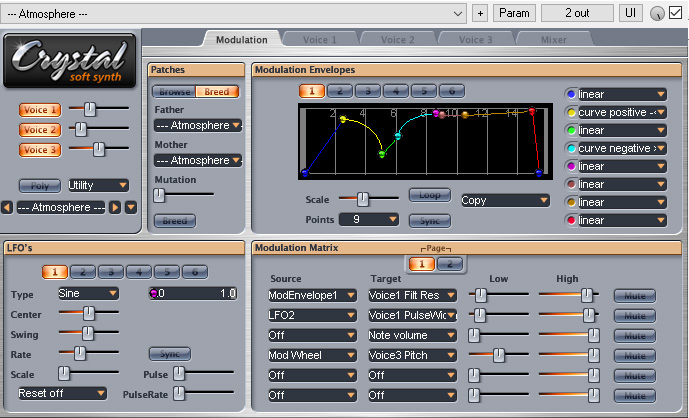 ---
Untidy Music RM1x Bass and Lead VST
---
Ik Multimedia
Sampletank 4 Custom Shop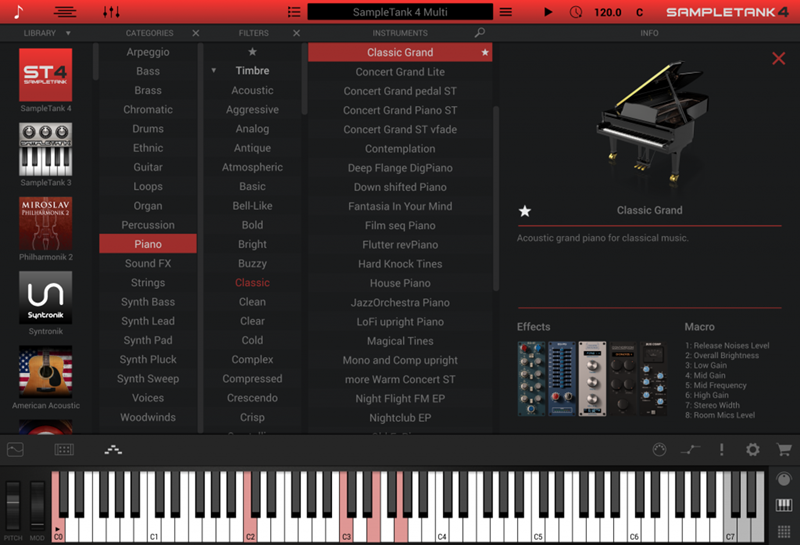 Comes with host of free instruments including synth and pads.
Syntronik 2
Free basic version including free synths. Expandable.
Scroll page down for free version.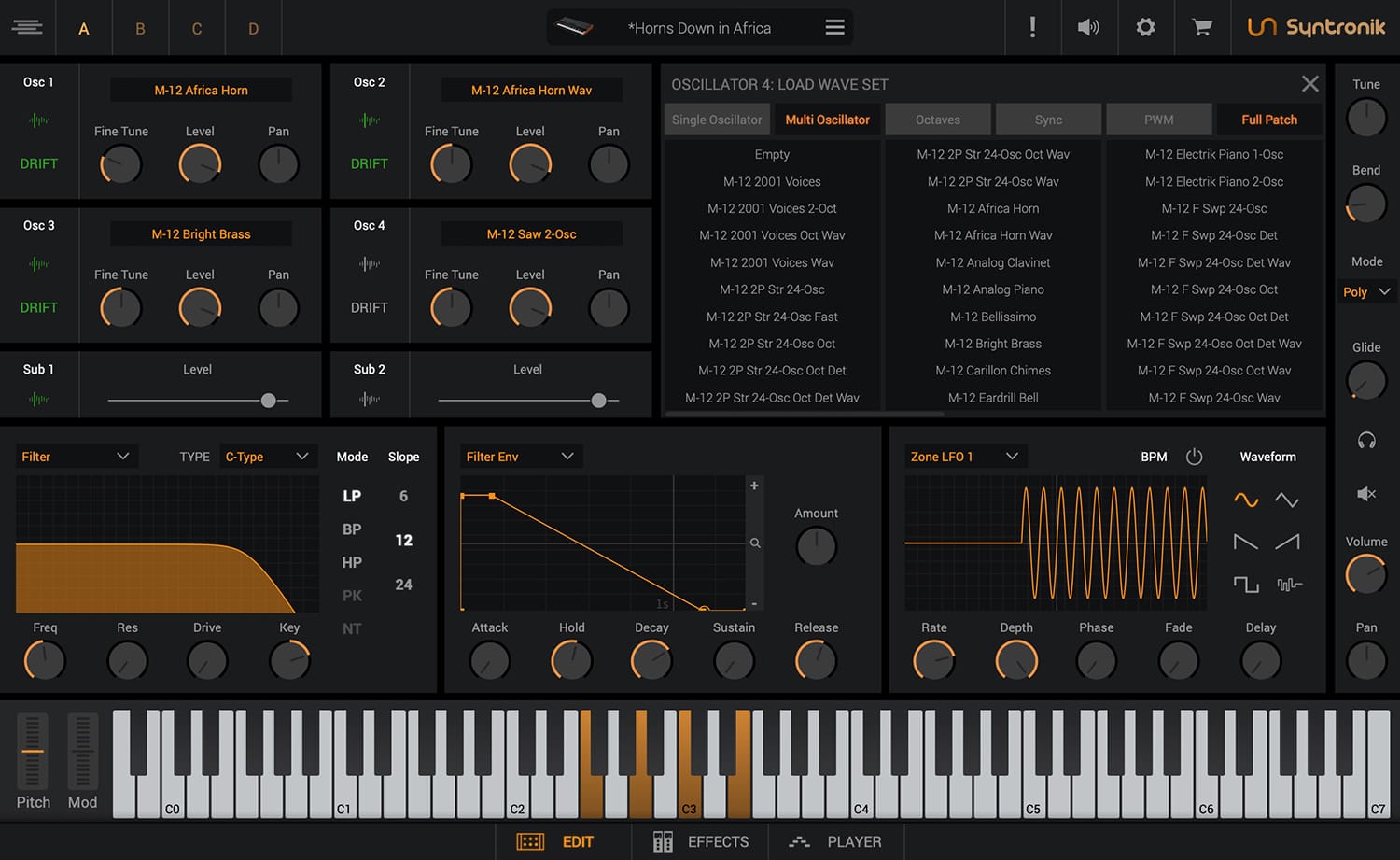 ---
Plugin Boutique Catalogue of Free Synths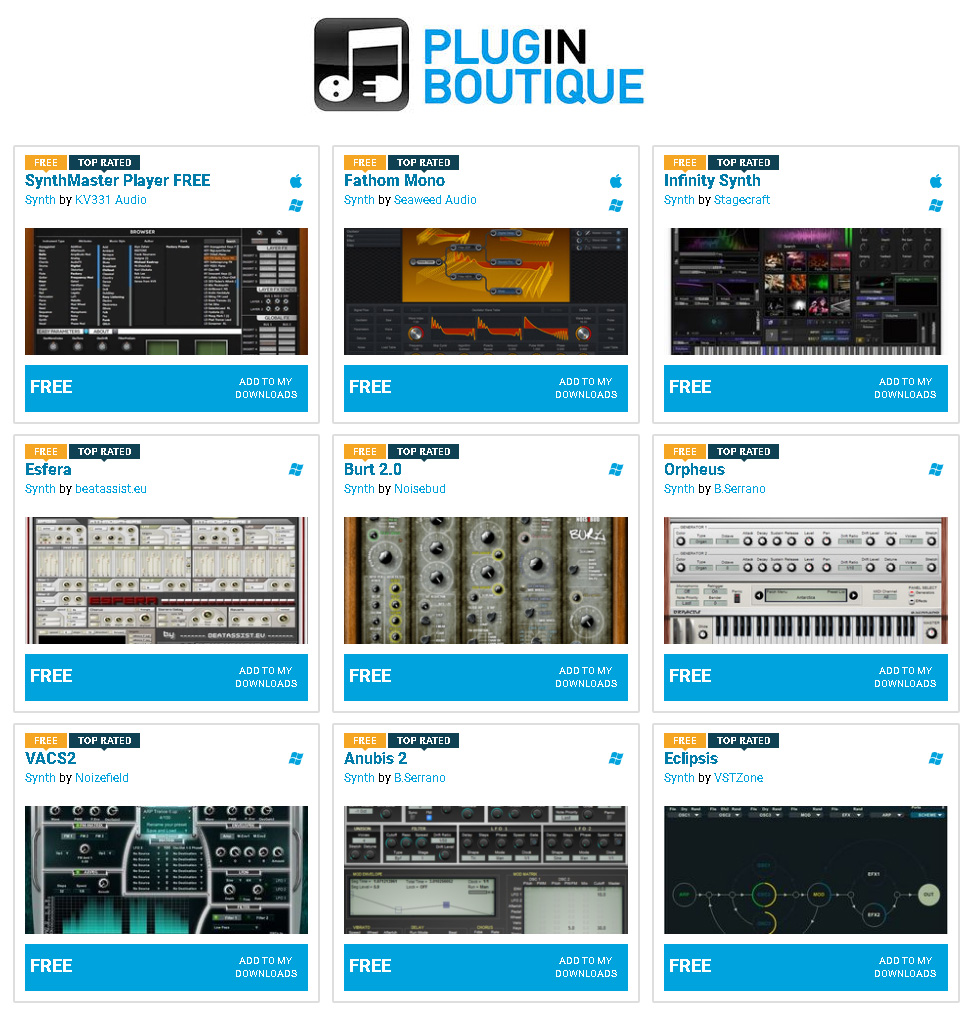 Free Synth Plugins @ PluginBoutique