Budget DAW Setup
Getting started with pc or laptop recording. How to get started with your budget DAW setup with drums, synths and FX.
DAW = Digital Audio Workstation
VST Plugin – Virtual Studio Technology (VST) is an audio plug-in software interface that integrates software synthesizer and effects in digital audio workstations.
---
Budget DAW Setup Links: Software required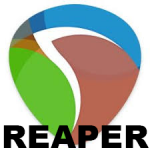 Reaper – cheap DAW but free to use for 60 days – Download REAPER below for a free, fully functional 60-day evaluation – cost $60 : discounted license:
When we say cheap we mean budget and by budget we mean affordable. There is nothing cheap about this software. Reaper is the best DAW out there as far as we are concerned. It's stable, easy to use and is constantly being updated and improved by both the creators and the community behind it.
You may use the discounted license if:
You are an individual, and REAPER is only for your personal use.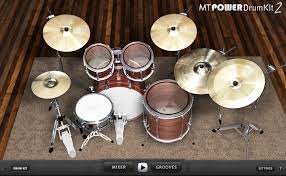 MT Powerkit 2 Drums VST– Free to use and extremely awesome drum VST instrument MT Powerkit 2 – don't forget to donate if you use regularly donate page
Guitar VST FX – List of VST Guitar FX
Winrar – Application to open downloaded archive files – we'll need this to install MT Powerkit 2 – Run the install exe file before you begin – this program will then be able to open any archive files you download such as *.zip or *.rar files
---
DAW
To get started download Reaper, first you will have to choose a version for your platform – MAC or Windows and also whether to use 32bit or 64bit.
Please read the article linked below:
How to determine if your PC is 32 or 64 bit
---
Once you have downloaded Reaper run the exe install program and follow the prompts
---
Before we start installing plugins we need to make sure we have our folders for our plugins organised.
---
Install our chosen Drum Kit VST: MT Powerkit 2
(The following tutorial can be used to install any *.dll vst plugin form an archived file ie *.zip or *.rar file downloaded from the internet) – always be prudent 
When you download make sure you choose the version for you system. 64bit or 32bit?
The following tutorial is based on the 64 bit version.
Full Tutorial Click Here for Link
To install any VST Instrument or Effect from an *.exe file Click this Link
---
New Instrument installation and check
Now we need to find our new plugin and try it in Reaper.
Click this article – Insert Virtual Instrument on New Track
---
You can now install any other VST Effects, Synths and Instruments by using the above articles. If you are looking for good plugins then take a look at my other articles below.
Before you go off on a VST hunt bear this in mind, if you are just getting started there is a lot to learn – a multitude of effects and instruments are not going to help. My advice get one or two of each and learn what each effect does, how a synth works but most of all get recording and creating. Deep dive into you creative side.
---
Recommended Audio Interface:
Excellent entry point audio interface perfect for the beginner. Has a universal input that takes both XLR and Guitar input – comes with Phantom power for use with Condenser microphone.
Headphone socket and jack outputs for monitors on the back.
Portable and well made.
Driver setup requires Asio4All – a simple setup.
---
Budget DAW Setup: Recommended Plugins
List of EQs to download and install
Article with a list of Guitar Effects, Preamps and Speaker Emulations
Free VST Instruments and Romplers
---