Looking for a free no nonsense alternative to Kontakt or Sampletank?
We know that the costs of some of the big boy software can be a barrier – where do we find free sounds? How do I get started? Can I just find a simple rompler that allows me to build a free usable sound library?
Well sforzando Soundfont player is the VST that you need.
We'll be using Reaper as our DAW for this tutorial.
Hopefully you should know how to install VST plugins. If not please read the following article.
---
Tutorial – Download Links Below
Reaper Load INSTRUMENT:
In Reaper insert a new track or VST instrument.
MENU – Track – Insert virtual instrument on new track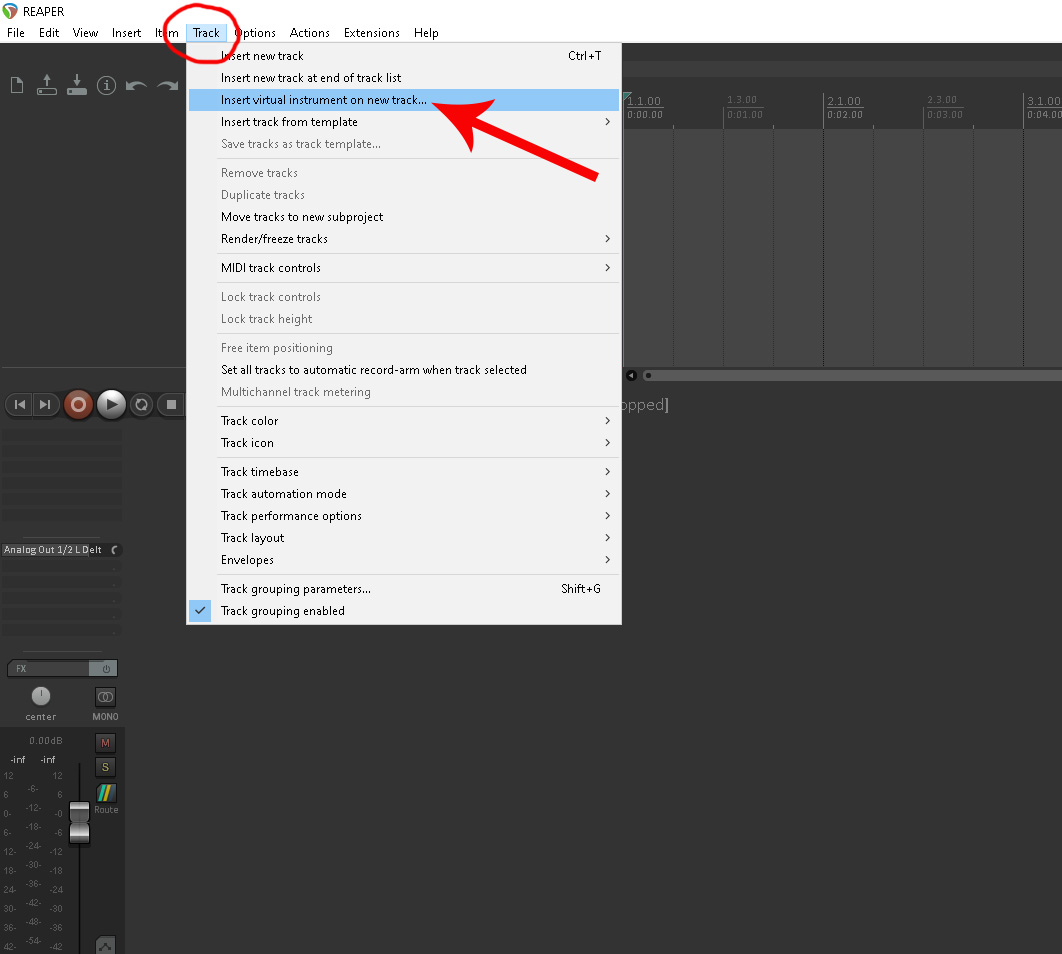 Or in the space above the mixer and top the left of the track lane – Right Click your mouse and choose Insert virtual instrument on new track.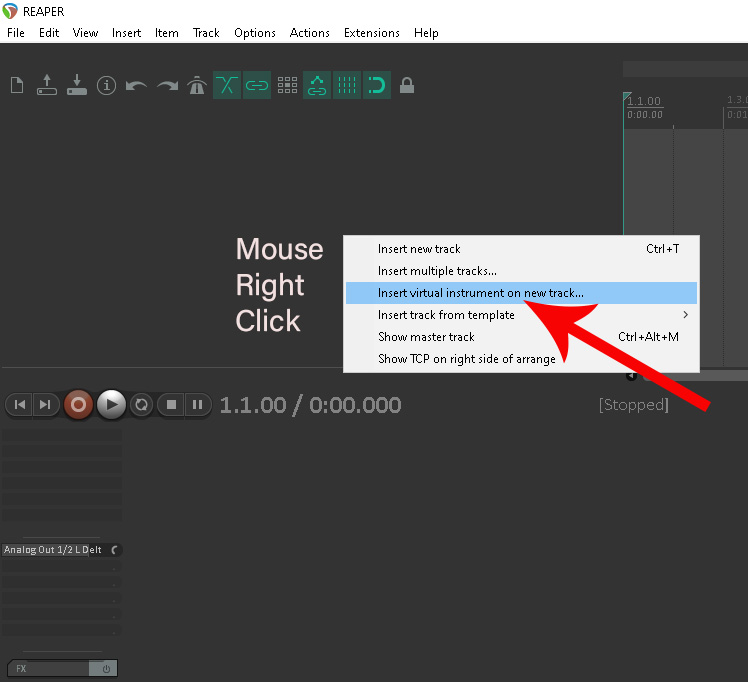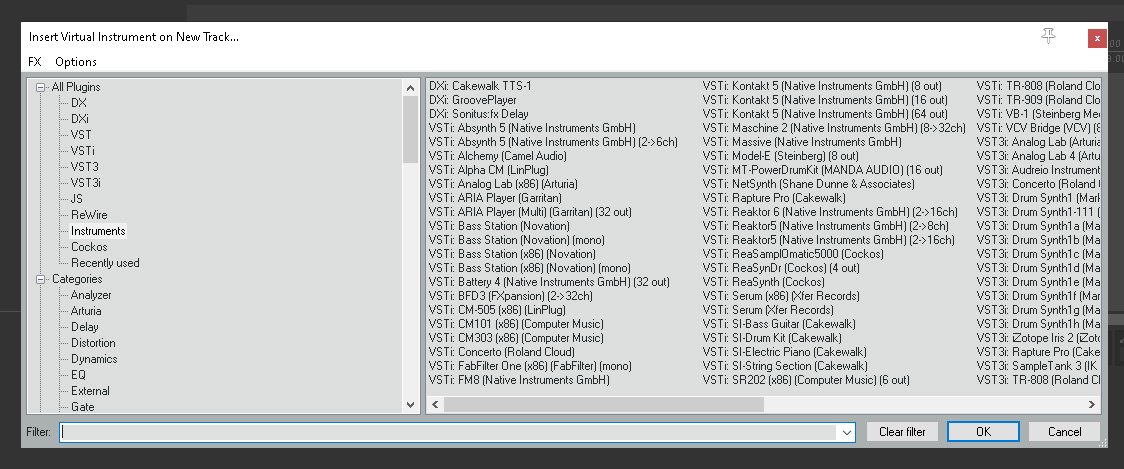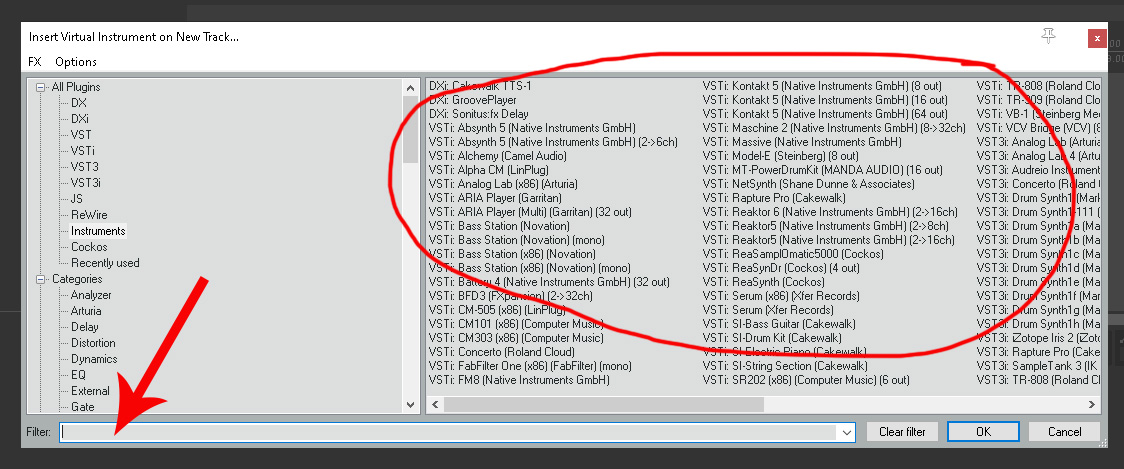 All our available instruments are listed in the box circled – for speed we are going to use the Filter box to search for our instrument.
In the filter box type 'mt' this narrows down our search to own new plugin shown in the left hand box.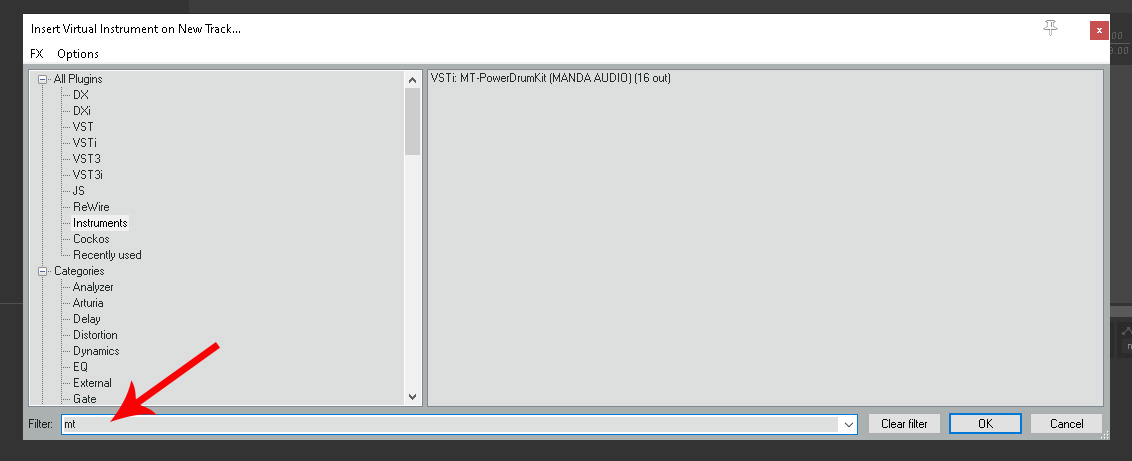 This shows that our installation worked. If you install any other plugins then start typing the name of the plugin until it shows up. If it doesn't you will have to retrace your steps.
---
Sforzando Tutorial

---
sforzando is a free SFZ player. Simple but powerful for advanced users
sforzando is a free, highly SFZ 2.0 compliant sample player. Advanced sample hobbyists now have a powerful tool to experiment and share instruments without relying on proprietary formats. sforzando has only one instrument slot; no fancy UI, effects or mixers. Every tweak has to be done at the SFZ file level, no cheating!sforzando is also a name given for a sudden change in music dynamics which, in musical notation, is represented by the "sfz" symbol.
---
Free Soundfonts to download: