INSTALL VST WINDOWS OLD ARTICLE
---
(The following tutorial can be used to install any *.dll VSTplugin form an archived file ie *.zip or *.rar file downloaded from the internet) – always be prudent 
When you download make sure you choose the version for you system. 64bit or 32bit?
The following tutorial is based on the 64 bit version.
You will need to know your install folder. Follow the link on how to find your Reaper VST folder: Find VST Folder Reaper
Find the downloaded file in your downloads folder: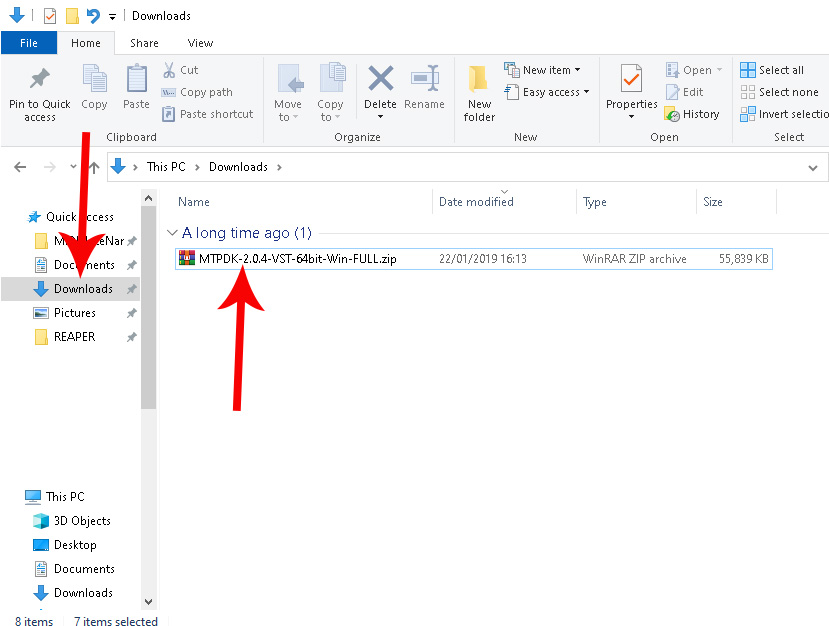 Double click the zip file MTPDK…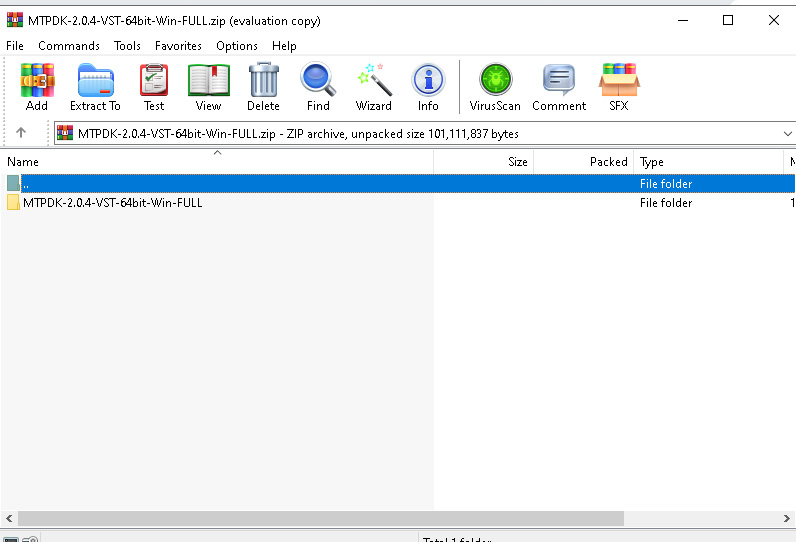 Double click the folder MTPDK…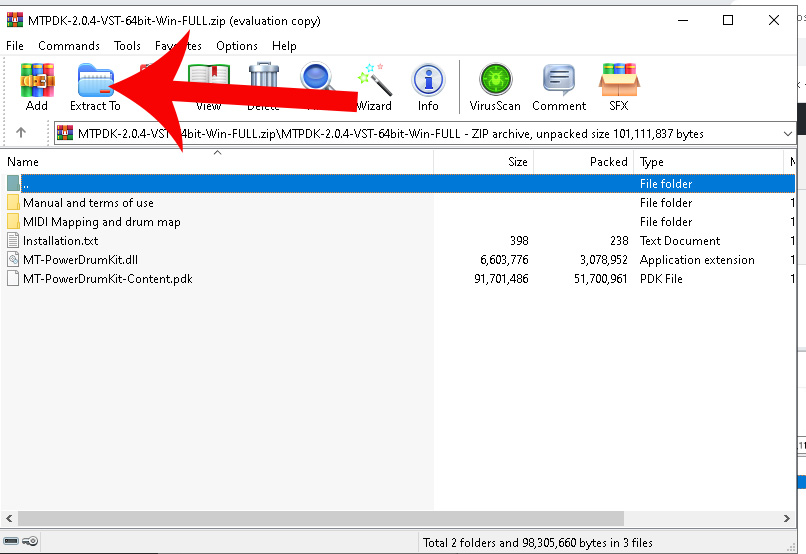 Next: Click the button 'Extract To'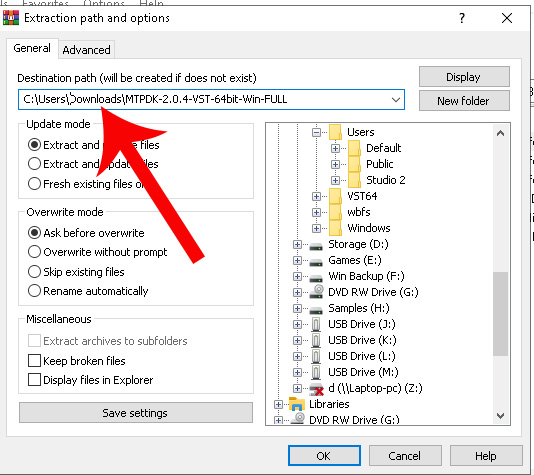 In the box type C:\VST64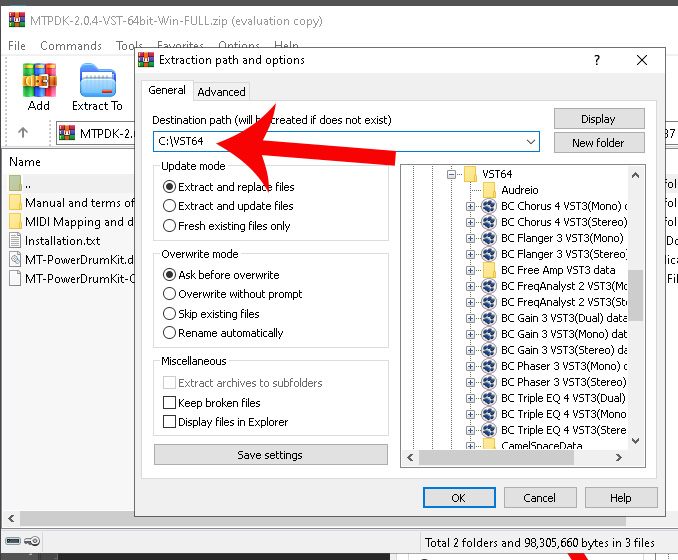 Click the 'OK' button
If you didn't follow my tutorial for finding Reaper's VST folder then please check it out first otherwise this will not work.
To see if it has worked:
Open up Reaper again and got to preferences: CTRL-P or Options/Preferences:
Scroll down until you find VST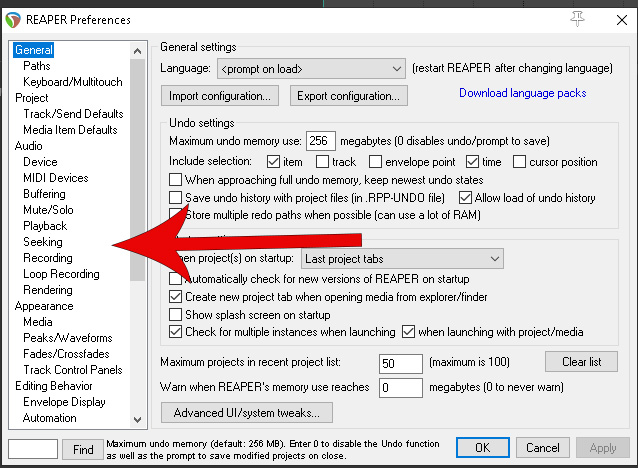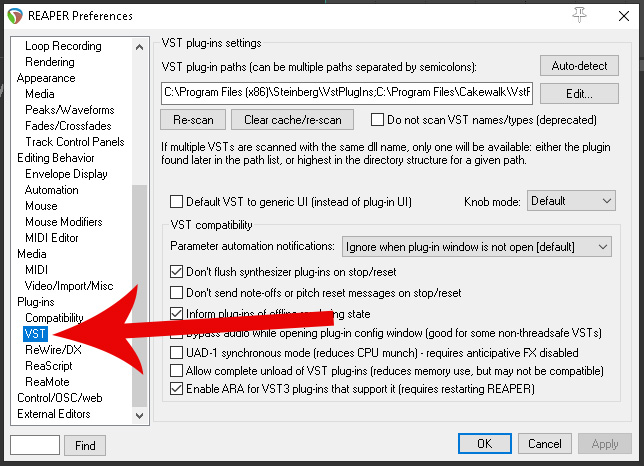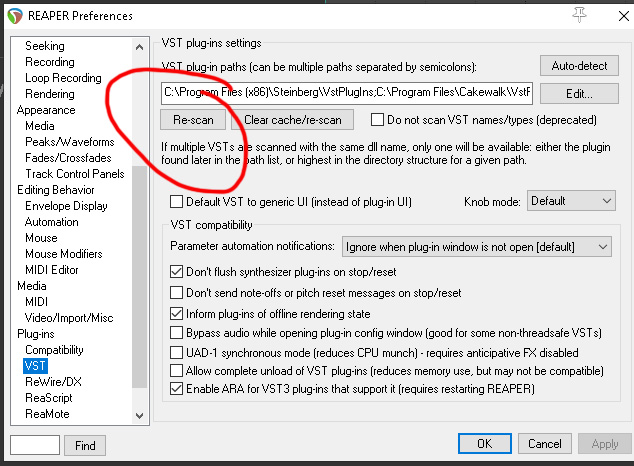 Click the Re-scan button.
---