Rescan VST Folder Reaper
Sometimes when we have installed new plugins we will need to rescan the VST folder in Reaper.
In some cases we might have missing plugins in Reaper – this is one way of verifying that they are installed.
Open up Reaper again and got to preferences: CTRL-P or Options/Preferences:
Scroll down until you find VST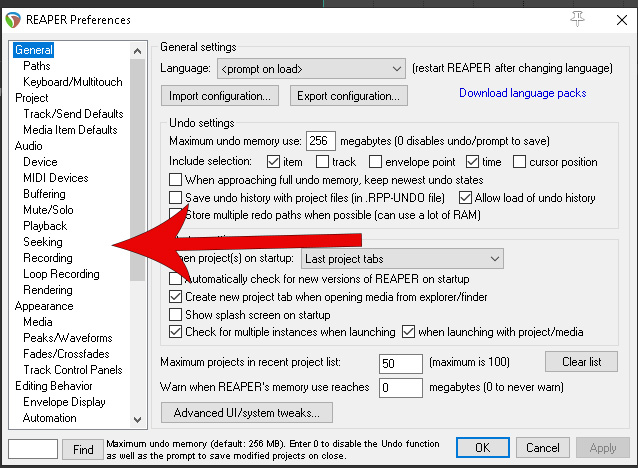 Look for VST as shown below – select.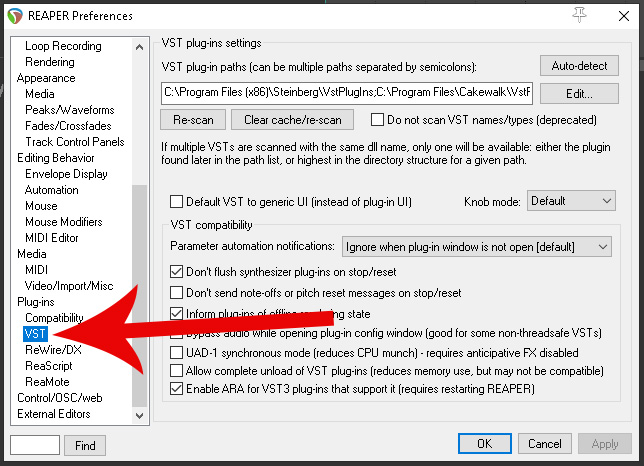 <!––nextpage––>
Look for Re-scan to refresh the plugins.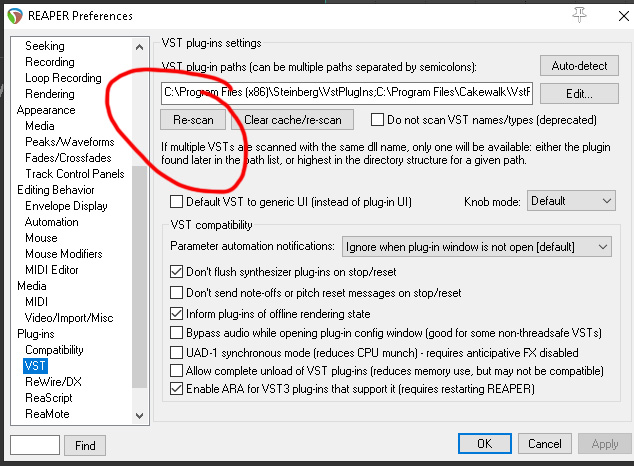 Click the Re-scan button.
If that doesn't work try Clear cache/re-scan.
If you are still having problems you will need to check where you installed your new plugins and make sure it is a folder path that Reaper has been told to scan.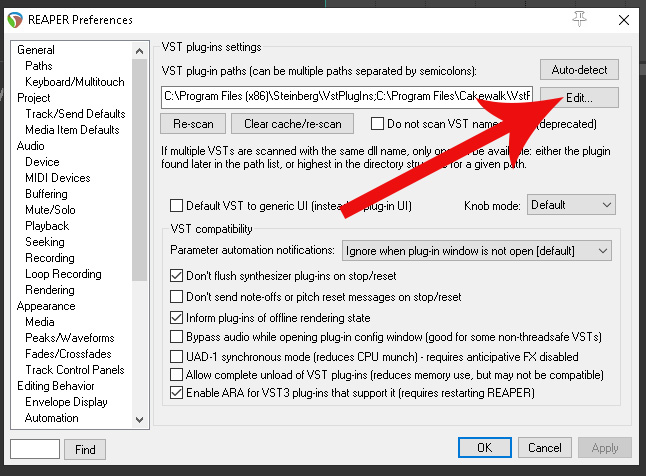 Make sure your folder is shown below or that your VST plugins are installed to the folder's chosen.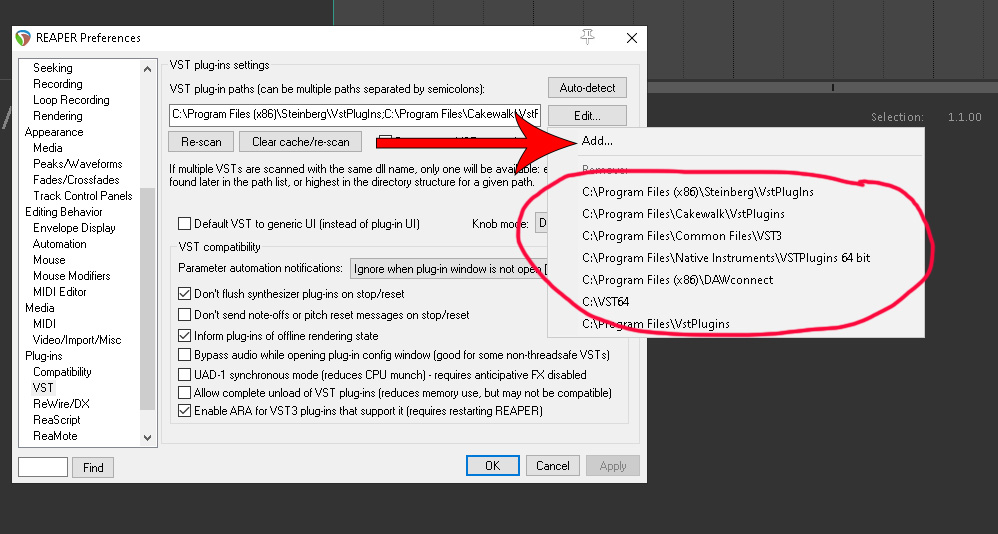 If you have installed to a folder not listed click the 'Add' button.
Browse your Hard Drives/PC for the folder you installed to.