Sidechain in Reaper Setup
Sidechain effect in Reaper Setup.
How to set up a sidechain in Reaper using Reacomp
Create a New Project:
I have setup two tracks:
Kick
Bass – On the bass track I have a bass synth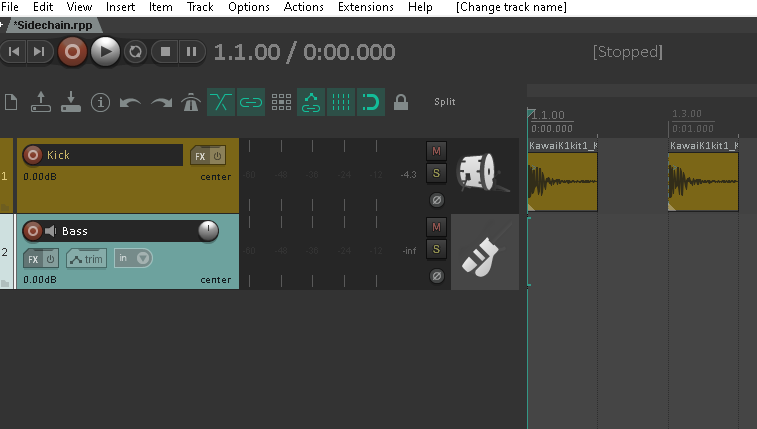 Add send from Kick to Bass to create Sidechain in Reaper
On the Kick track you will need to create a new send to the Bass track using the Route option:
Look for the Route Button – Hopefully it is visible – if not(as in the image above) – select  the track, if is still not visible you will need to go to: Options – Themes – Themes Adjuster –
Click here to jump to the section below this article.
---
Route Track:
Track 1 – Kick  Track – Click Route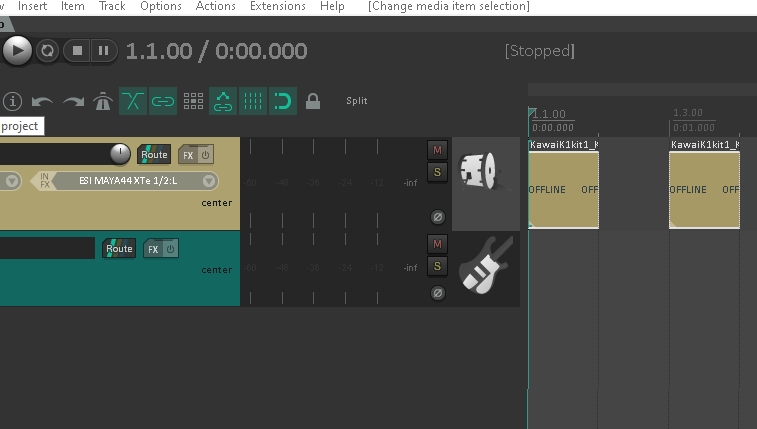 ---
Setup Send Settings:
Add new send.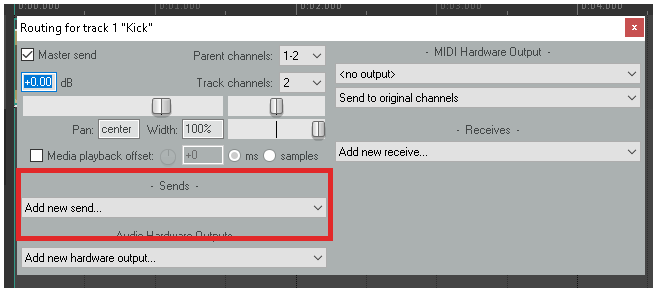 Choose 2.Bass – or your bass track.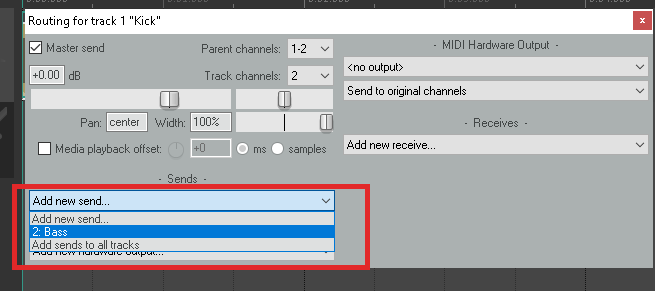 In order for this to work properly we only what to send the signal to the compressor as a trigger and not as an audio signal.
Look in the box below:
Audio 1/2 -> 1/2
We are going to change this option on our send.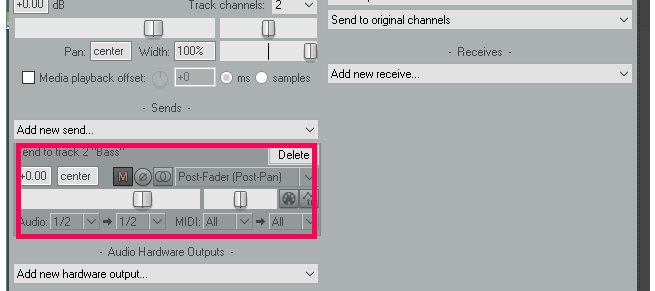 Go to the -> 1/2 dropdown.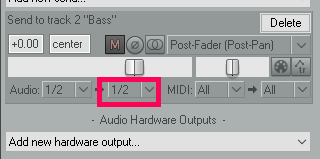 Clicking the dropdown you will see some options appear.
We want to create a new channel send hightlighted in blue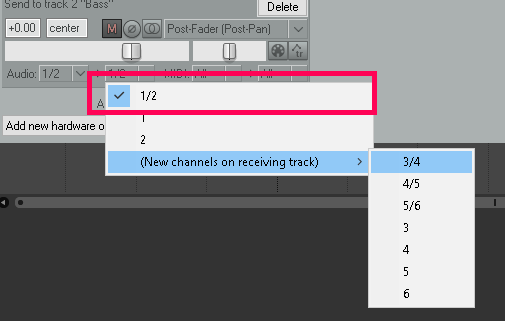 Choose the 3/4 option on (New channels receiving track)
---
Go to Track 2 – Bass Track
On the Bass track we need to add ReaComp
Click the FX button on your Bass Track.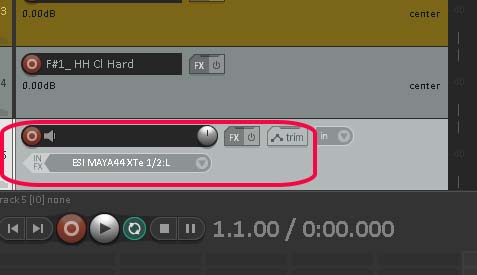 In the FX Window search for ReaComp.
Make sure to add the track after your synth.

To get the Kick to affect the Bass
Change the Detector input from Main Inputs to Auxiliary Inputs.

Changing the Detector input from Main Inputs to Auxiliary Inputs.

Now we have our Sidechain in Reaper Setup
You will set the compressor as you would normally.
Set you ratio and threshold settings and adjust the Attack and Release to your tastes – practice listening to what happens as you change each parameter.
---
Show/Hide Route Button Theme Adjuster