Free Plugin Bezerk from Waves and Reason
Free Plugin Bezerk from waves Get it here free
Also check out Waves free plugin and Black Friday Sales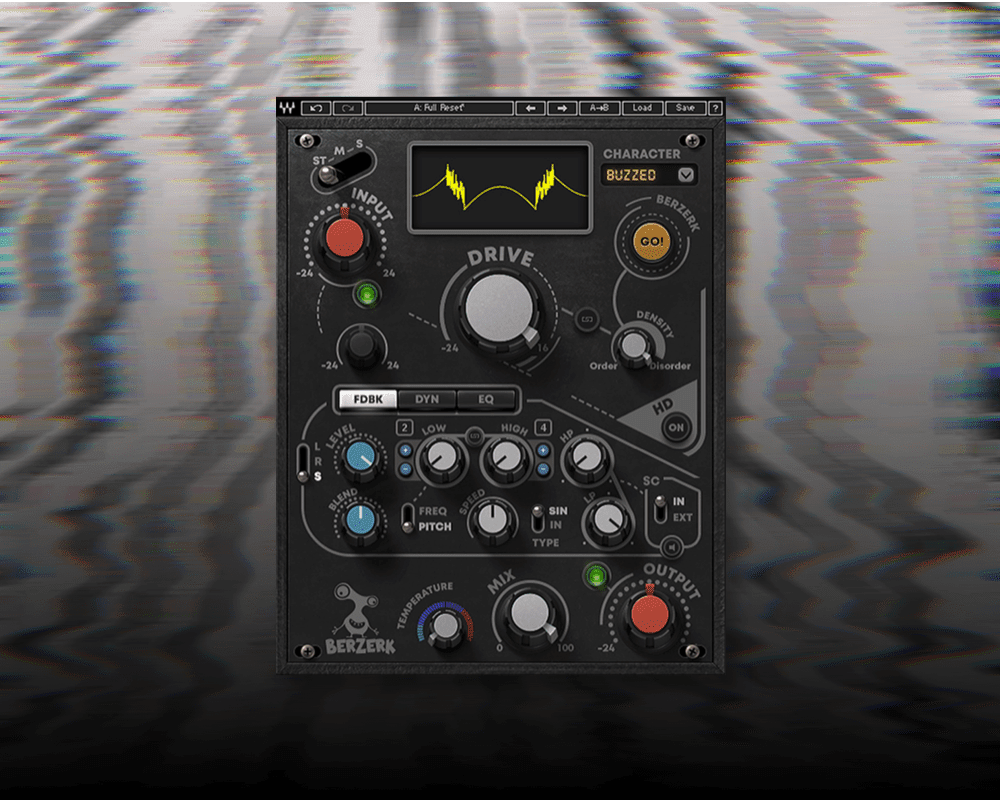 Reason Studios and Waves have teamed up to give you an awesome plugin, completely FREE.
Berzerk is the go-to plugin for deranged creative distortion effects. Go wild with distortion shapes, advanced feedback, sidechaining and M/S options.
To get your free plugin from Waves, simply visit the link below and follow the instructions.
Free Plugin: BERZERK DISTORTION PLUGIN
When you're producing a new beat, playing around with a synth line, or putting together song ideas on the fly, you often need that kick of inspiration, that sound which redefines the project and takes the music forward. Berzerk includes 10 unique shapes, each with its own personality. Some transform the sound to add grit, dirt, character; others will blow your head off.
The 'Go Berzerk!' button creates random variations in each waveshape, letting you personalize the signal. Turn the Density knob to shift the waveshape in amplitude; but watch out—it might get loud!
The unique Feedback section is like an on-board analog synth. It can either run a tunable sine wave through the signal, producing interesting bass lines, melodies or rhythms; or it can oscillate while "riding" the input—think crazy synthesized vocal FX. It also includes a Speed knob to shape the groove, as well as octave, pitch, range and blend adjustments—all of which you can sidechain.
The Dynamics section sits before the distortion and twists the character of the generated harmonics. The "Up/Down" knob controls a gate/expander which, after setting the threshold, will affect the range of sound affected by the clipper. The "Rider" option rides the amount of gain hitting the distortion, giving you full dynamic control.
Berzerk also offers unique M/S processing, distorting just the mids or just the sides when needed; a master Temperature knob to control the overall color and feel of the output; and an overall mix knob.
When you want to conjure sounds you've never dreamed of—for your synths, drums, vocals, bass or guitars—it's time to go Berzerk.