New: Free Drum Synth VST Rompler from Untidy Music
New from untidy music RM1zDrum Synth VST.
Free to download newly minted VST Drum Synth/Rompler.
Sampled from RM1x Groovebox build your own kit.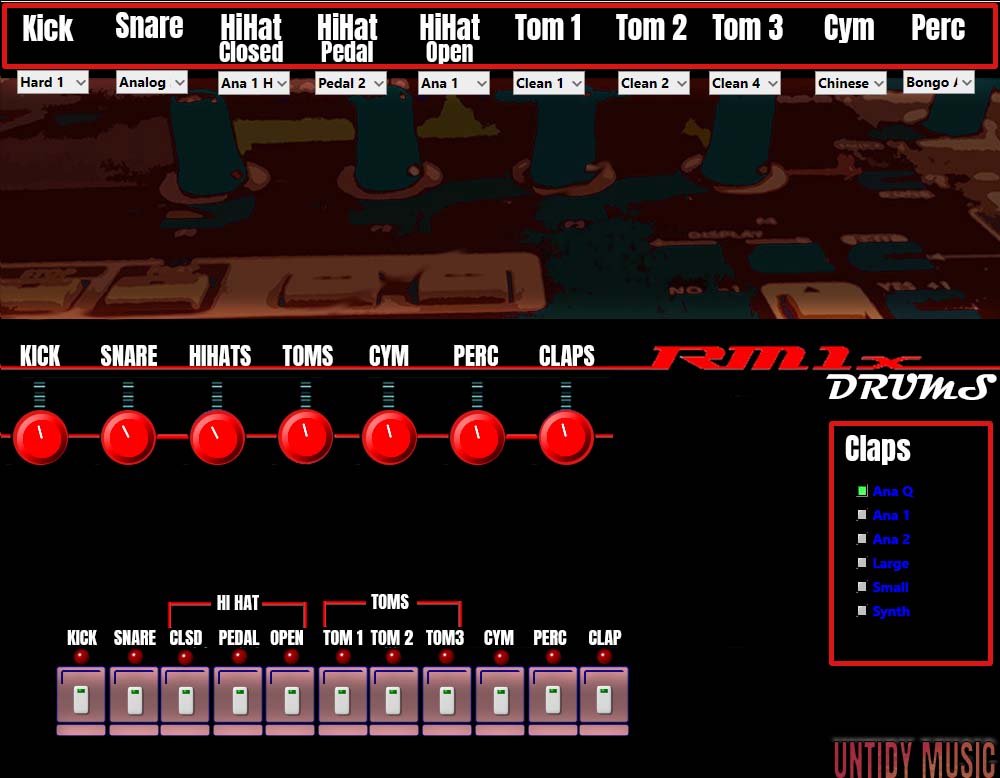 Reaper Drum Mapping
Free Drum VST
Kick = (36) C2
Snare = (38) D2
Closed Hi Hat = (42) F#2
Open Hi Hat = (44) G#2
Pedal = (46) A#2
Tom 1 = (41) F2
Tom 2 = (43) G2
Tom 3 = (45) A2
Cymbal = (48) C3
Perc = (50) D3
Claps = (52) E3
New Drum VST Rompler from Untidy Music
Free to download but donations welcome.
Download RM1x Drum Synth for free.
Instrument made with Synthedit using 16 bit samples sampled from working Yamaha RM1x groovebox.
Also available on this site free Decent Sampler instrument downloads from the same machine.
RM1x Drum Synth VST Sample Recording
All samples recorded in Reaper via LA Audio MLX2 Preamp into M-Audio Delta 1010.
Samples normalised and trimmed.
The samples then imported into Polyphone keymapping.
Exported to SF2 to be used with Synthedit.
Individual Outputs for mixing and processing.