Waves CR8 Creative Sampler VST Plugin
Brand new and very impressive VST sampler with mad intro price of $9.99!
Get Waves CR8 Creative Sampler now before it's too late. This thing is fantastic.
Create instruments and drum kits quickly and easily. Very intuitive and simple to use.
Create Infinite Instruments. Quicker.
When you're cooking samples, you want to get creative quickly. The Waves CR8 Creative Sampler takes everything fun and exciting about sampling, and puts it all inside a fast, easy workflow.
With CR8 you can turn any sound into an inspiring playable instrument in seconds – with the easiest access to: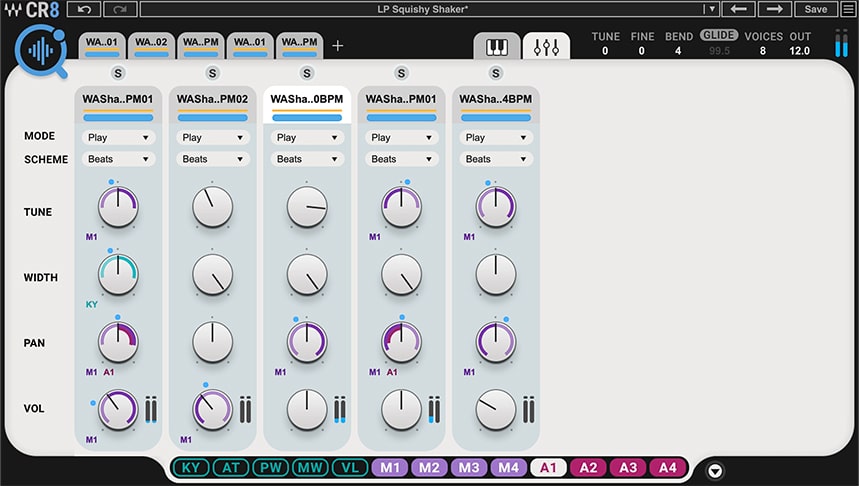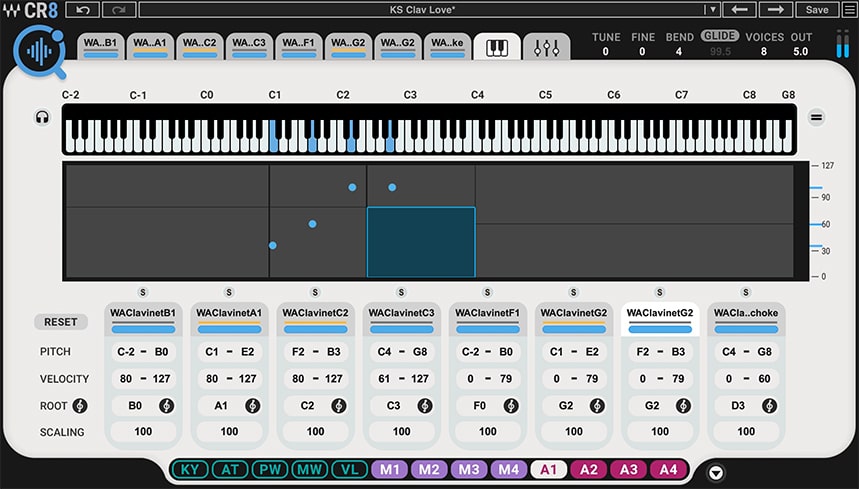 8 sample layers, allowing you stack and mix samples, or split them across your keys
5 stretching algorithms – Voice, Beats, Melodic, Harmonic and Classic – each allowing you to control pitch & time independently
Key & BPM analysis to get you in tune and in sync with your session in seconds
Easy Loop, Reverse, Freeze options & more, for instant control over your sample playback
In addition, you can shape color and timbre using the built-in filters and ADSR envelopes. You can drag & drop 4 powerful LFO/Sequencer modulators and 4 ADSR envelopes to almost any CR8 control.
With Waves CR8 Creative Sampler you can also assign your keyboard's aftertouch, velocity, mod-wheel and pitch-wheel to most of CR8's controls, making your samples playable in a responsive musical way.
Cosmos
You can even browse all your loops and one-shots from within CR8, using the built-in Waves COSMOS AI-powered Sample Finder, which sorts and auto-tags all your samples. You can audition any sound from within the sampler, while the track is playing, in the context of your session. When you do this, CR8 will even choose the appropriate time stretching algorithm for the chosen sample, automatically.
You also get over 800 CR8 sampler presets, and over 2500 free one-shots and loops within COSMOS.
So now you can finally get creative – fast.
The most creative sampler options in a fast & easy workflow
8 sample layers to create rich sample textures
Stack and mix the 8 layers, or split them across your keyboard
5 stretching options: Voice, Beats, Melodic, Harmonic, Classic
Play and Launch modes
Root and BPM detection
Drag & drop 4 LFO/Sequencer and 4 ADSR modulators on any CR8 control
Individual Cutoff, Resonance and Drive for each sample with 4 assignable group filters
Assign keyboard functions to CR8 controls for extra playability
Internal sample mixer to easily mix the sample layers together
Integrates with the COSMOS AI-powered Sampler Finder
Over 2500 free samples (with the built-in COSMOS)
Packed with over 800 creative sampler presets