Free Analog Waveforms Instrument
The Free Analog Waveforms Instrumentis a virtual instrument that uses at its core a sample set of a genuine analog synthesizer. You will need the Decent Sampler plugin at Decent Samples.
Decent Sampler is a FREE sampling plugin that allows you to play samples in the Decent Sampler format.
Each basic waveform of an analog synthesizer has been sampled note by note. Each sample is 10 seconds long, giving you an exact replica of analog synthesis sound. (A Dave Smith's Mopho synthesizer is the source of these samples.)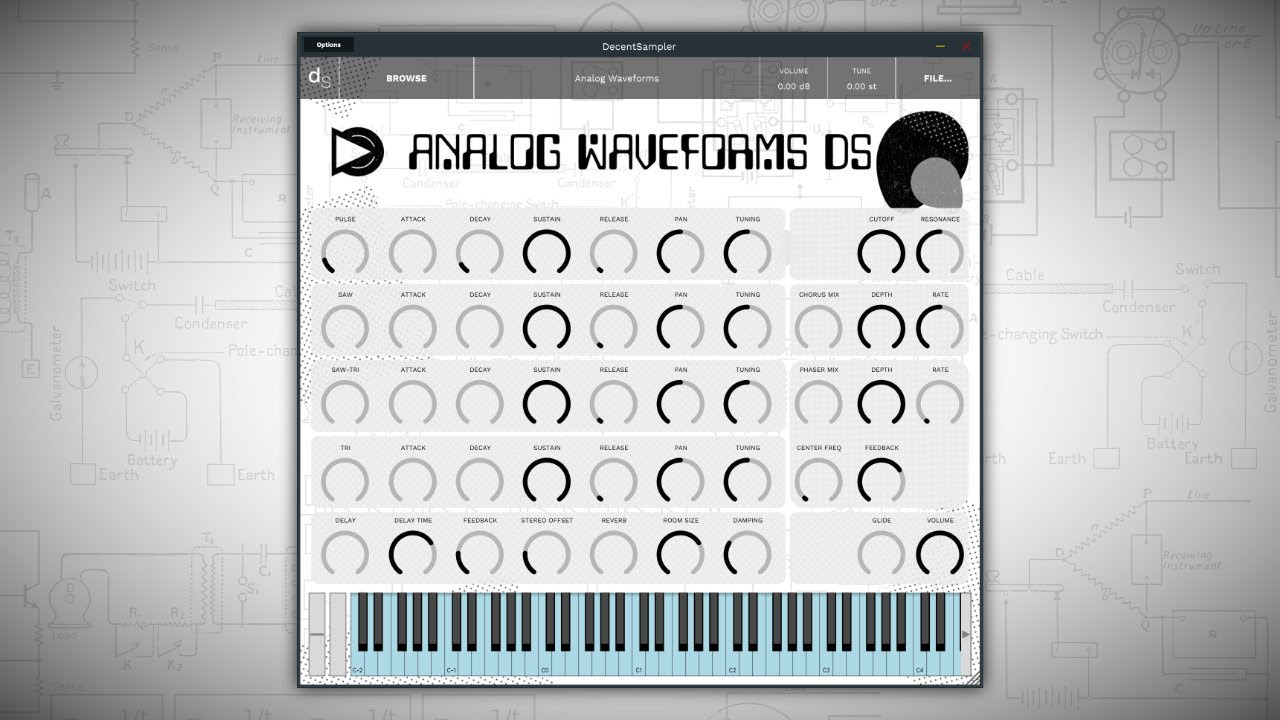 This is this raw sound that you can mix together, detune, filter and shape using onboard effects. Analog Waveforms Ds has been designed to be easy to use. All the parameters can be seen at a glance just like a lot of vintage analog synthesizers used to be!
Features:
4 multi-sampled analog synthesizer basic waveforms
Lowpass filter
Chorus and Phaser modulation effects
Delay and Reverb effects
Easy to use glide
Low-CPU usage
Public domain sounds
Analog Waveforms Ds requires Decent Sampler to run. Decent Sampler is available as a VST/VST3/AU/AAX plugin instrument for Windows, macOS, and Linux.
More great free synths for download.
---
The Decent Samples plugin is a FREE sample player plugin that allows you to play sample libraries in the DecentSampler format (files with extensions: dspreset and dslibrary). It is available in the following formats:
Windows (32-bit/64-bit): VST, VST3, AAX, Standalone (download link is above)
Mac (Intel & M1): VST, VST3, AU, AUv3, AAX, Standalone (download link is above)
Linux (Intel 64-bit): VST, VST3, Standalone (download link is above)