Pro-level recording for everyone
T-RackS TASCAM Tape Collection
For over 50 years, TEAC recorders have empowered countless musicians to create and record themselves. Used on everything from basement demos to platinum albums, these devices offer iconic warmth and character known the world over.
Join IK as we celebrate TASCAM's 50th anniversary with the T-RackS TASCAM® Tape Collection. Give your tracks those beloved vintage vibes with 4 officially certified versions of their most sought-after units, using IK's award-winning analog tape modeling technology.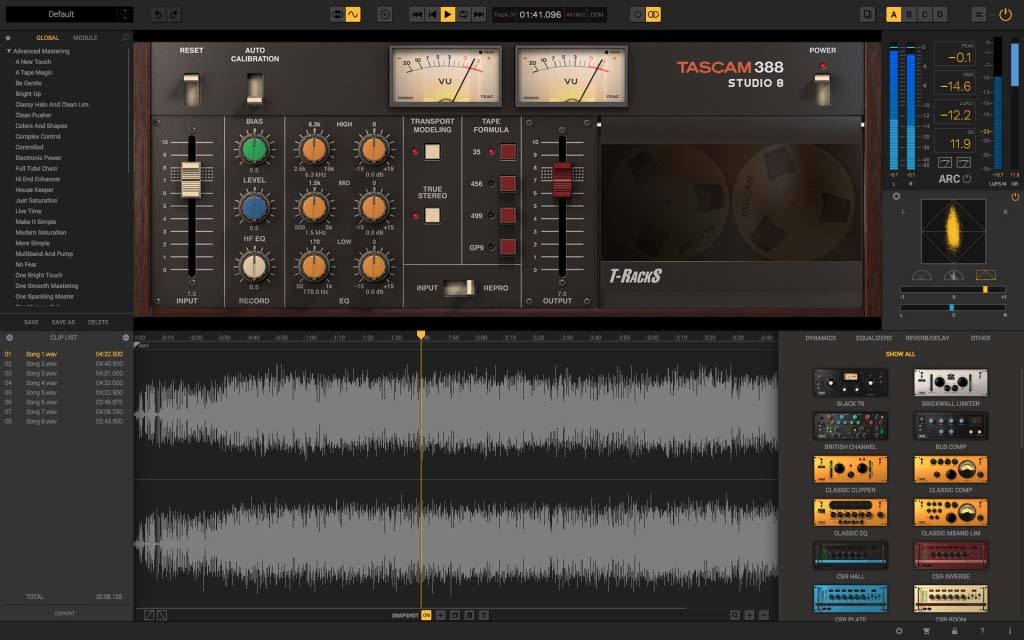 The TASCAM 388 was a large format studio in one unit. It featured a standard mixer with full faders along with a tape machine section, which could perform 8-track multi-track recording. The sound of the 388 is described as "magic" by many musicians, becoming legendary over the years.
Works within the T-RackS CS Standalone application and as plug-in
High-quality oversampling
High-precision and high-transparency digital processors
Accurately analog-modeled vintage classic devices
Full-latency compensation support
Supports sampling rates up to 192 kHz
DSM™ and SCC™ proprietary IK technologies for extremely accurate digital models of analog hardware devices
Native compatibility with 64-bit applications and operating systems
T-RackS TASCAM Tape Collection
IK's 25th Anniversary Group Buy – up to 25 for the price of 1