Roland D-110 Midi Setup
The MIDI channels of the connected devices should be set to the same number.
If the MIDI receive channel of the D-110 is not set correctly, MIDI messages sent from an external device cannot be received properly, therefore the D110 cannot be played as it should be.
The D-110 allows you to set a different Ml DI channel
for each Part.
If you wish to change them, do as follows.

Step 1. Push Part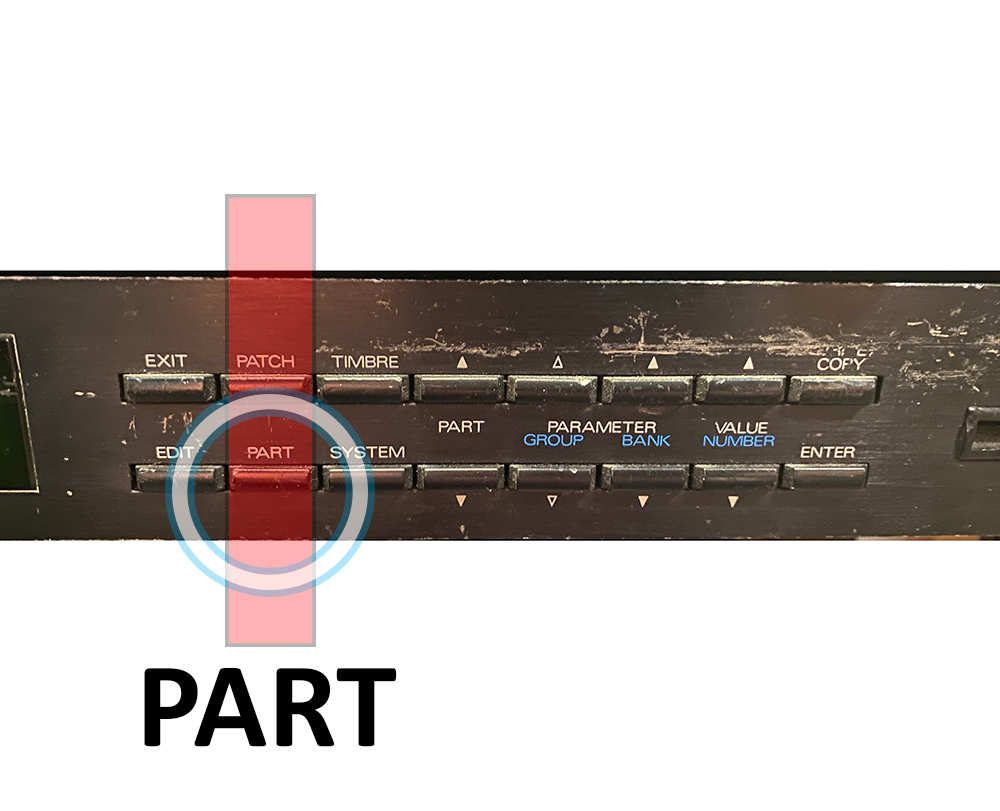 Step 2.
Using PARAMETER/GROUP( ). call the MIDI channel setting Display.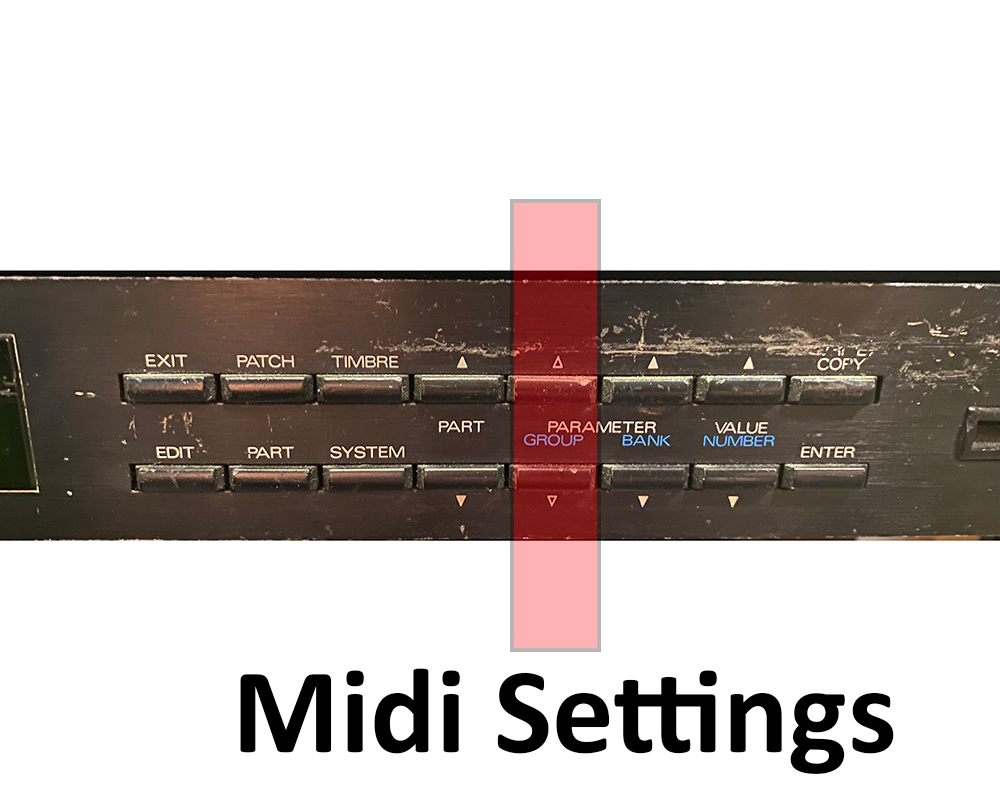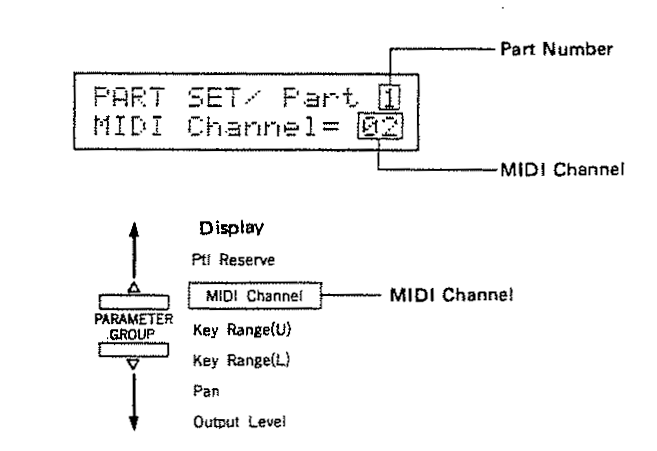 Step 3.
Using PART (See Below) select the Part whose MIDI channel you wish to change.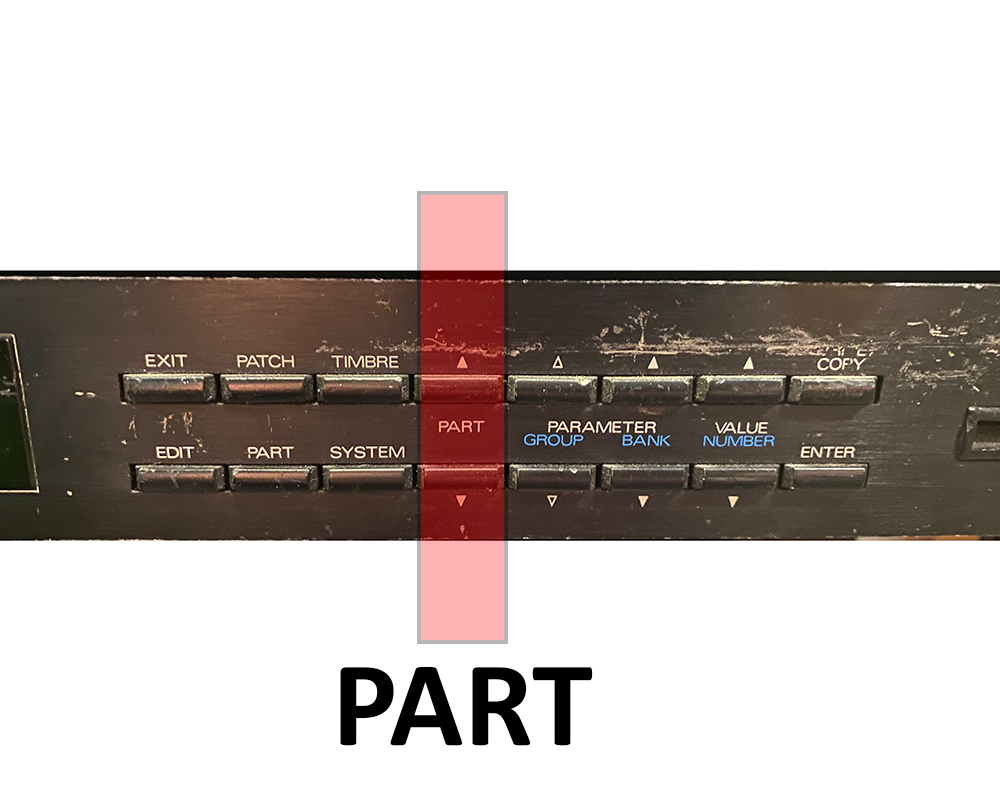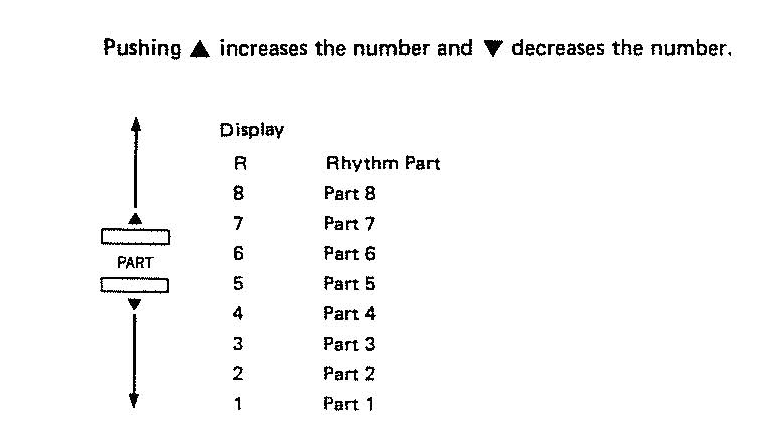 Step 4.
Using PARAMETER/BANK( ). (See Above image ), VALUE/NUMBER ( See below), set the MIDI channel for the Part.

Pushing ( ). increases the number, and ( ).decreases it.
The PARAMETER/BANK(  ). ( See below) number will change in two steps.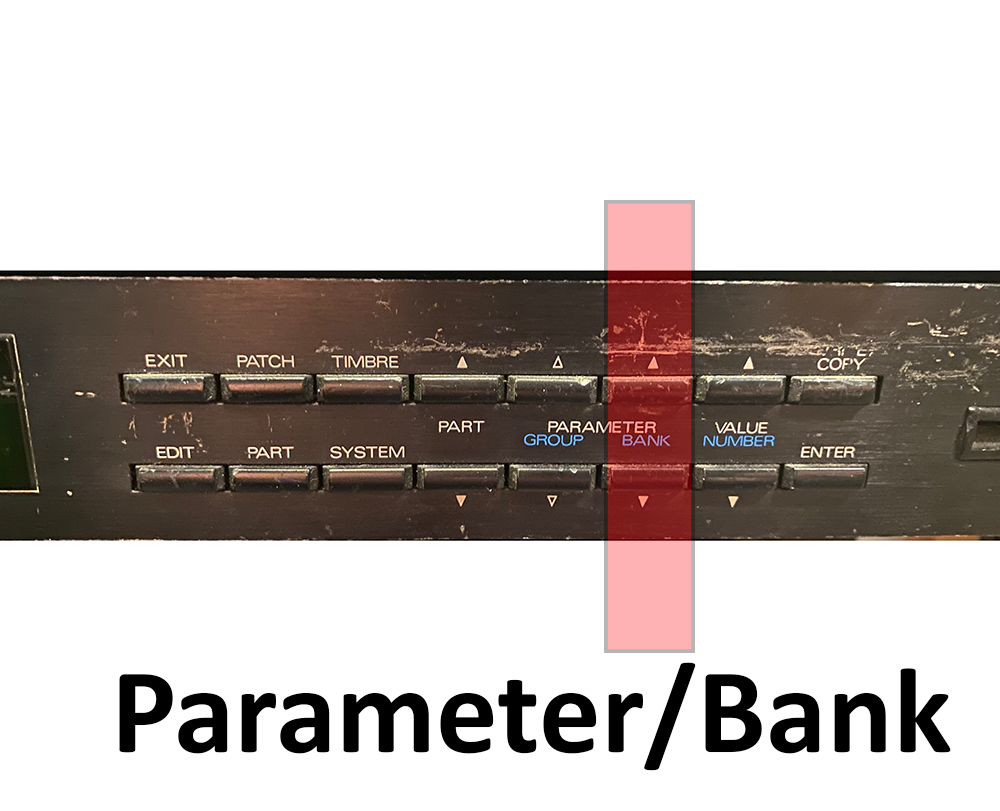 * At OFF, MIDI messages are not received.
* When the D-110 receives MIDI messages from the controller unit, the MIDI Indicator will light up.
Push EXIT to return to Play mode.
* The MIDI channel you have set will be erased if you select a different Patch.
To retain the new channel you have set you will need to save the patch.