Organizing Reaper Project Folders Change Default Paths
When organizing Reaper Project Folders or if we want to Change Default Paths.
Go to Options -> Preferences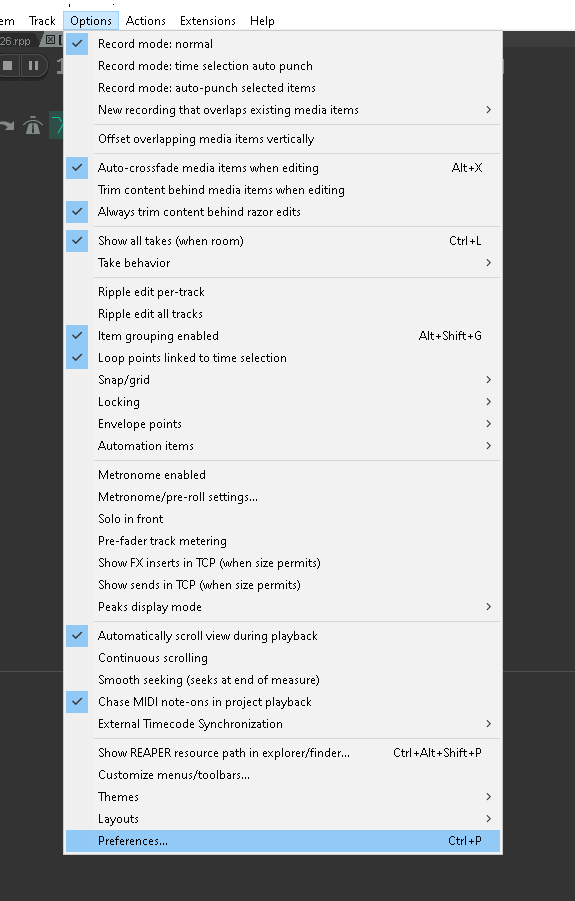 Under General look for Paths:
Here you can change your Folder where you save your projects and recording paths.
You'll also see that you can change your default Render path.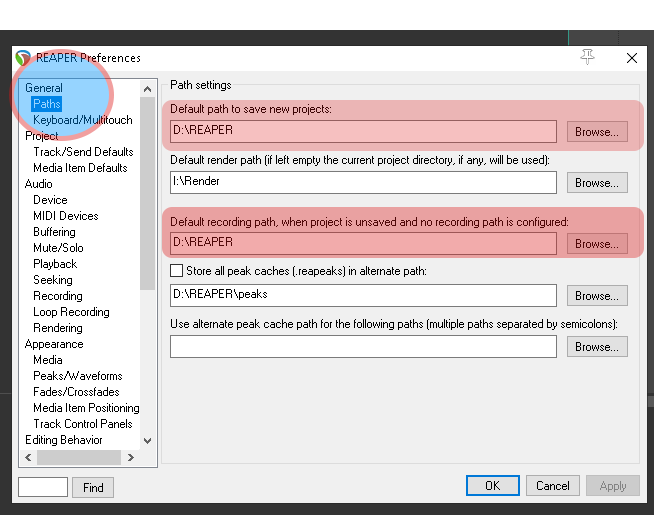 Organizing your projects is a must do when setting up Reaper.
My advice is when you save your project tick the boxes:
Create subdirectory for project
Copy all media into project directory