Where is the resource folder located?
Sometimes in order in install plugins or add drum maps and other extensions we to access the resource folder in Reaper.
On your menu bar look for the Options dropdown.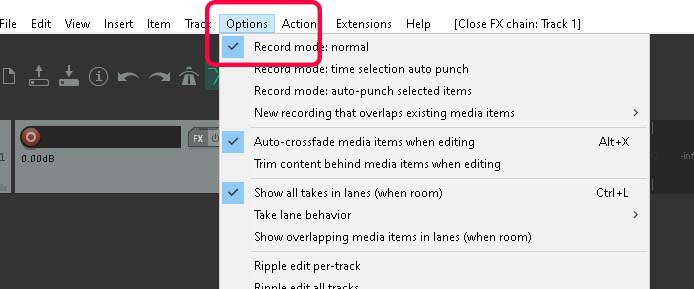 From there look towards the bottom of the drop down and you will find Show REAPER resource path…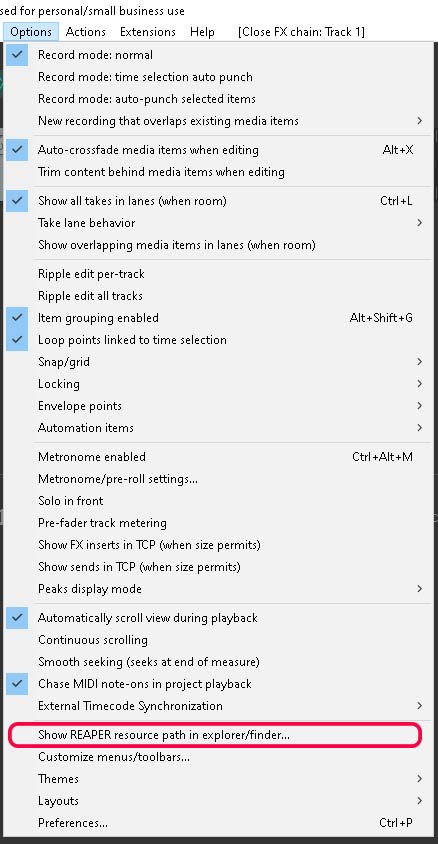 REAPER resource path…
As you can see in the image below all the folder's where Reaper keeps it's resources that can be modified or extended.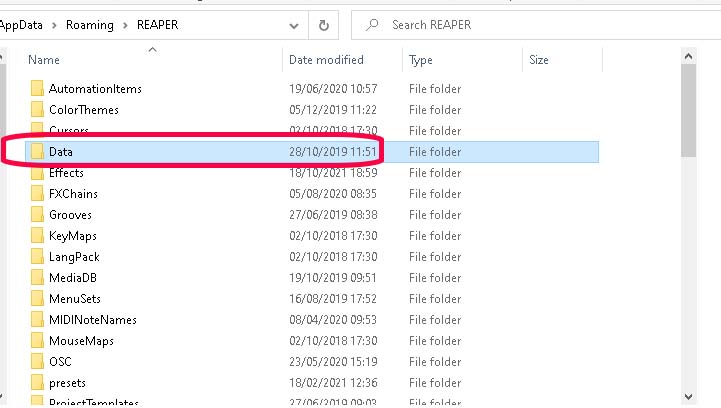 We could always create a shortcut to make this quicker for the future.
Edit Shortcuts
We could also create a shortcut
On our desktop we could create a direct shortcut to Reaper's resource folder.
Open Resource folder via Options in Reaper.
On folder address bar right click where on the word REAPER next to the arrow.
Now Copy address to help create our shortcut.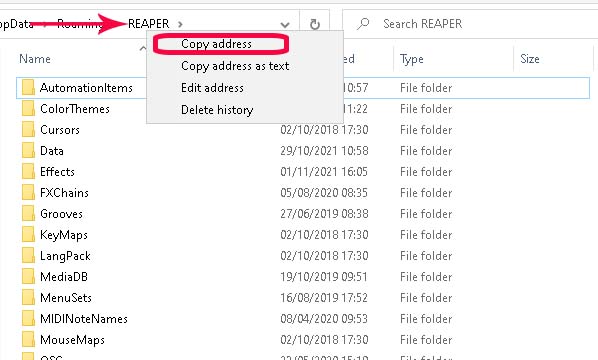 Go to your desktop and right click anywhere in a clear area.
Choose Paste shortcut and your direct link to Reaper's resource folder will be created.
This is really useful as we don't have to have Reaper open to edit anything in there.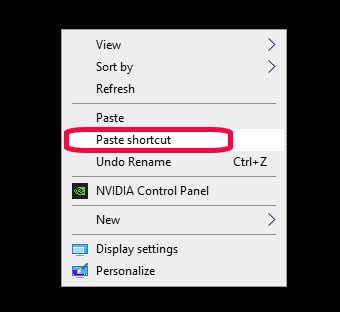 ---
Inside Reaper's resource folder:
ColorThemes
This folder is where your themes are stored.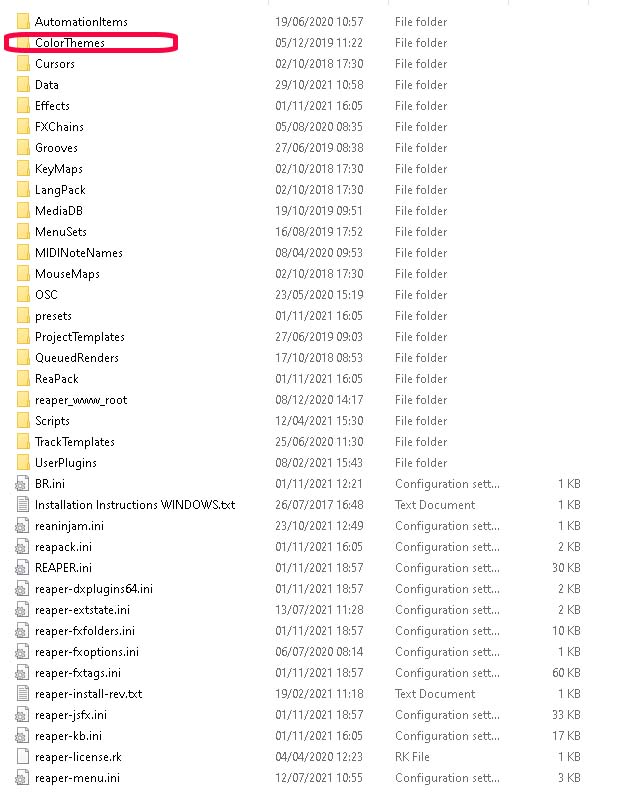 Data Folder
The data folder contains other folder other folders that are of importance.
These include:
amp_models folder where the impulse files for Convolution Cab/Amp Modeler are situated.
ix_keymaps – this folder is where you save you remaps or transpose keymaps. Files saved here will be accessible by the JS Plugin MIDI Map to Key.
ix_scales – this folder contains files used by JS Plugin MIDI Snap tT Key.
ix_sequences Sequence files are currently used by Variant and Velocifier II.
seqbaby_data contains the files used by Sequencer Megababy to rename notes.
toolbar_icons – this folder contains all the images that are used in toolbars.
track_icons – images used as track icons are kept here.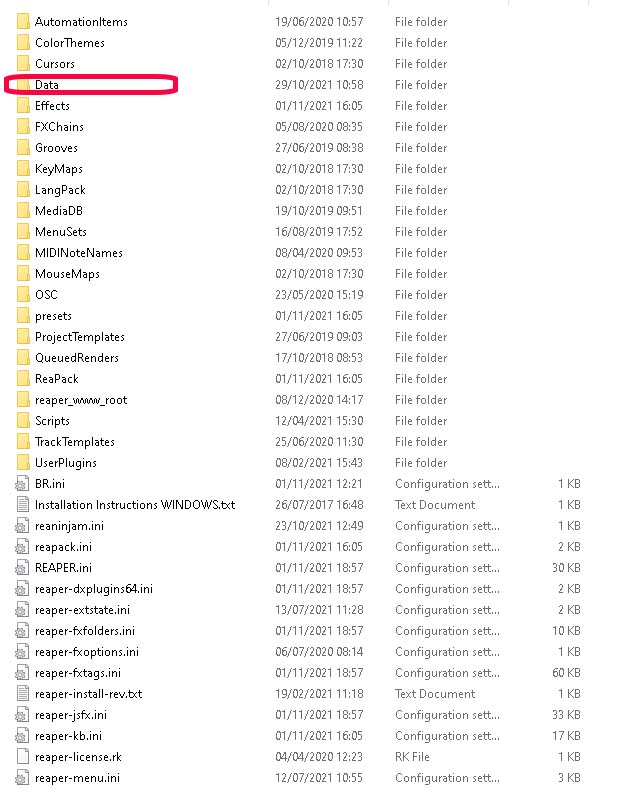 Effects Folder
Contains all JS plugins – you can install new JS plugins here.

FXChains Folder
This is where all you FXChains are saved. You can organise your chains here into sub folders given relevant names. ie Drums for all Drum FXChains etc.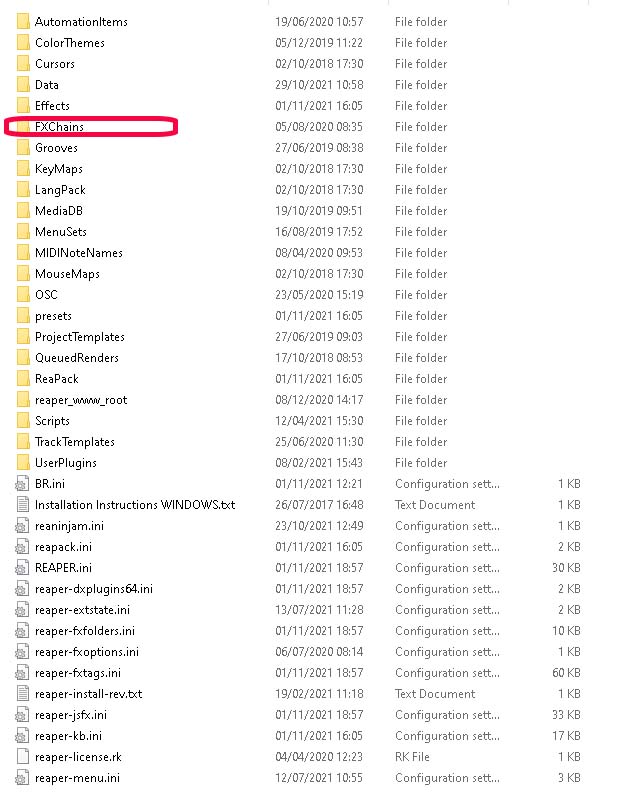 KeyMaps

User Plugins
Kind of an obvious one when you look at it but also not. This is where you can put any plugins that you create or any from external sources that need to be in the dll format. Reapack is a well known outside plugin that is downloaded and moved to this folder.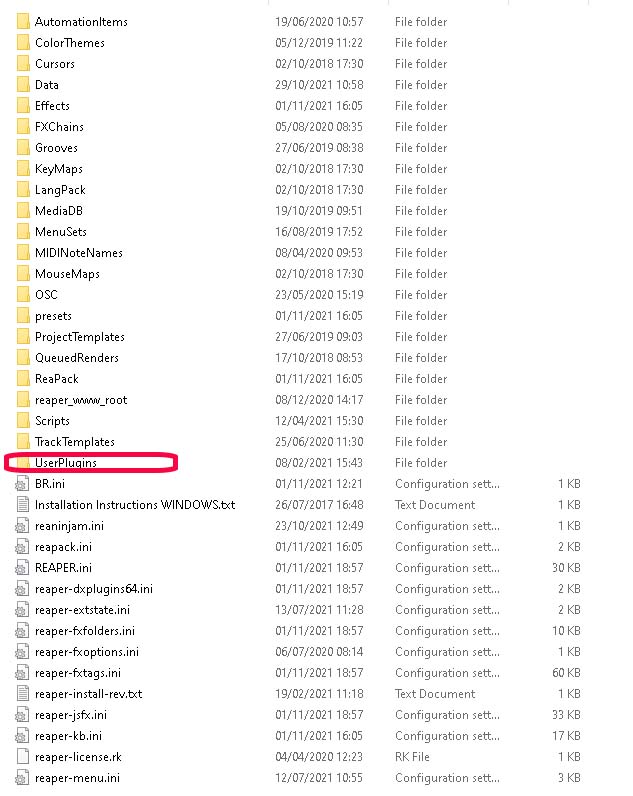 TrackTemplates Folder
This is where your track templates will be stored. You can create subfolders to keep your track templates organised. This will also create subheadings within Reaper to help keep things tidy.