Ever wanted to hear your music in another room? What if you have a record player and amplifier? Are you a separates kind guy/gal?
Well that's exactly what I was looking for and I think I've found it.
Originally we had a sony dab radio in the kitchen, which is good enough for radio and is also a docking station.
Why this then?
Ah, I have quite a lot of vinyl and the stereo is in the dining room which is to the side of the kitchen which means you don't hear anything with any real clarity.
Problem -> How do we hear what's being played in the kitchen without wiring up another set of speakers?
I decided that I would like to use the dock in the kitchen as it's there already.
First though we need to make sure we can send the audio which led me to the  Miccus Home RTX – this little beauty can send audio from your hi fi separate amplifier to a receiver over bluetooth.
How cool is that?
First you rig up the transmitter( Miccus Home RTX) to the amp – use the tape out/rec output phono to the audio in on the transmitter.
Next plug the receiver into the Docking station or whatever you have in your other room.
Follow the instructions on both devices to pair and voila – you now have a wireless system!
Note: There does seem to be an audible delay sync wise going from one room to the other but this is a small trade off.
Links for each item are below.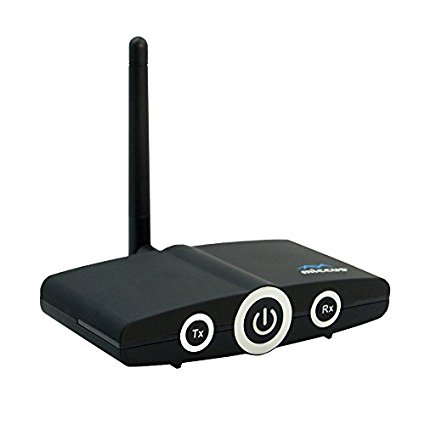 Miccus Home RTX – LONG RANGE, Bluetooth Transmitter or Receiver, perfect for adding wireless audio to PC, Stereos, Home AV systems and more (Single-Link)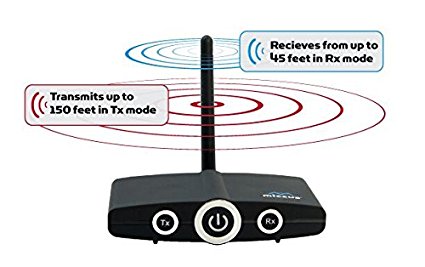 COVERAGE – Extended range for wireless freedom throughout your home; up to 150ft (50M).

2 IN 1 USE – the Home RTX is either a LONG RANGE Bluetooth transmitter or receiver.

AUDIO BRIDGE – Stream audio to or from your existing stereo and home AV equipment.

AUTOMATIC – Power on and the Home RTX automatically re-connects with your last paired device.
——>Receiver————->
Bluetooth Audio Receiver Adapter , LESHP Mini Portable Wireless Bluetooth Hands-free Car Kits Music Audio Receiver Adapter Built-in Mic Audio 3.5mm Stereo A2DP Music Streaming Car Kit for Car AUX IN Home Speaker MP3 with Mic Black. £6.99