The Dsus4 Chord – D Suspended 4th – Guitar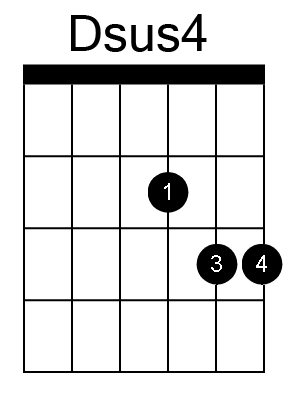 In the image below you will see my 2nd finger still placed on the 'Top E' string. This is purely a choice if I am playing a D chord first and if I have to go back to the D.
Placing the 3rd and fourth fingers gives us options especially if we have an Em7, G, Cadd9 or A7sus4 next in our progression. A good example of this is Wonderwall.